It's been three years since my last San Diego Comic Con in 2019. Although technically, in 2019, I did have a ticket, but I only went to pick up my program book, lanyard, and bag. I never actually went into the exhibit hall. There was some family situations, both good and bad, that prevented me from attending beyond that. We even had a room over at Hard Rock Hotel where many celebrities were at!
Then in 2020, Covid-19 hit with lockdowns and the pandemic. Two years of postponed events!
So my last post covering San Diego Comic Con dates back to 2018!
Until this year when things started to open up again. There was a mask requirement for all attendees and staff anywhere inside.
All face coverings must fit properly and snugly, must secure under your chin, and fully cover your nose and mouth. - Source: Mask Guidlines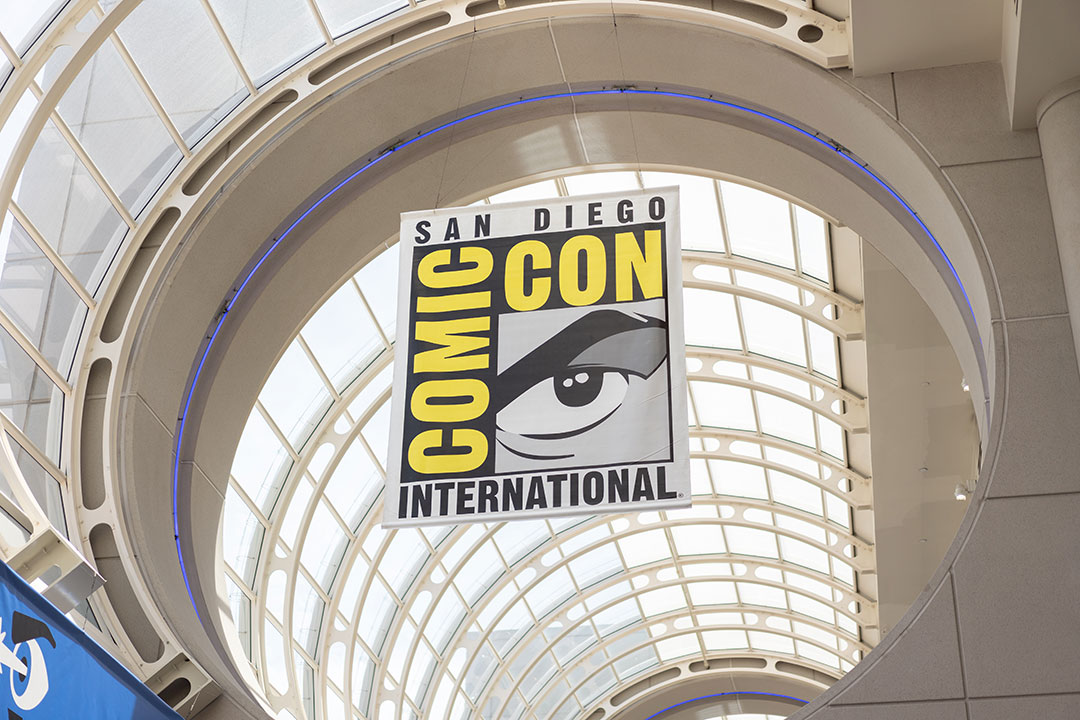 Panels
I did make it into Hall H for several panels and to give my feet a rest.
Walking Dead panel
Keanu Reeves' BRZRKR: The Immortal Saga Continues
Dragon Ball Super: Super Hero
The Walking Dead fans as well as panelists were all very grateful and rather tearful for some of their last TWD panel as the final season is happening.
As I was told, the BRZRKR panel was the first comic to grace Hall H at San Diego Comic Con! Keanu Reeves was there and as lovely as ever.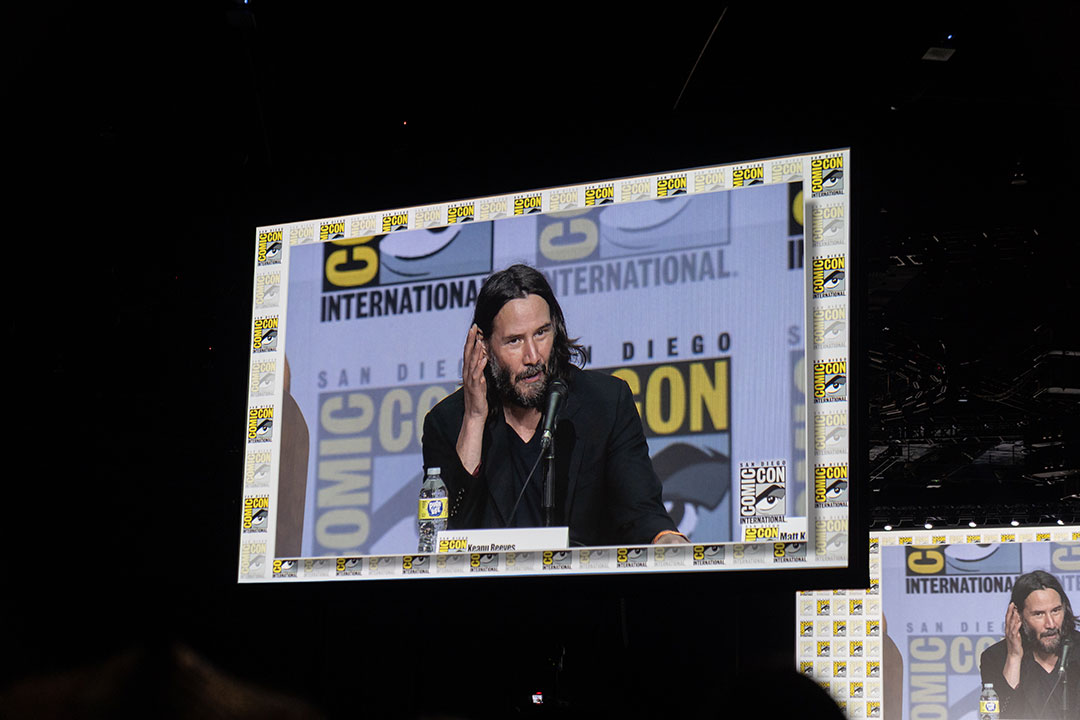 They showed the first 20 minutes of Dragon Ball Super: Super Hero, which looks pretty amazing.
I've been a fan of Dragon Ball since the 1980s and 1990s. After nearly 40 years, there are still fans that keep it all going in terms of the anime, manga, shows, and video games.
Cosplay
One of my favorite things about photographing cosplayers is seeing the costume, but also the human behind it. With masking guidelines, cosplayers and all those who attended were masked up.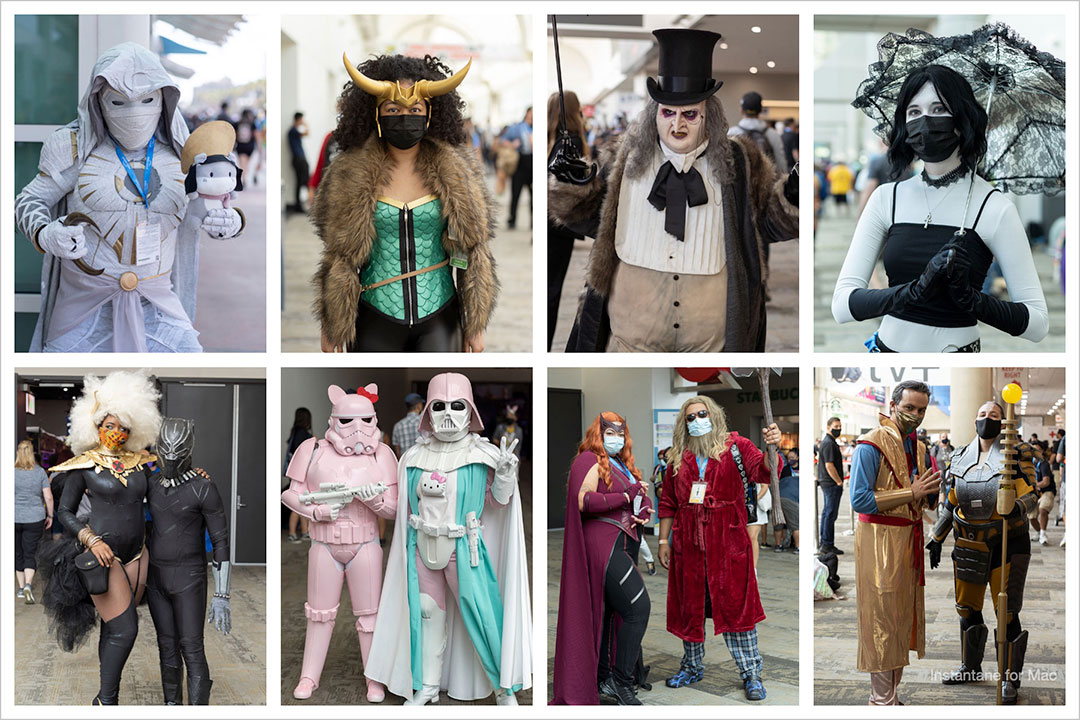 Exhibit Hall and Off Site
One thing that is not emphasized enough is that many off site events do not require San Diego Comic Con badges. So if you want to exprience or see stuff, you can just go to downtown San Diego and line up. Or in some cases, you can make a reservation online.
Funko Pop had a big presence this year in the exhibit hall. Just about every small vendor carried some Funko Pops to sell.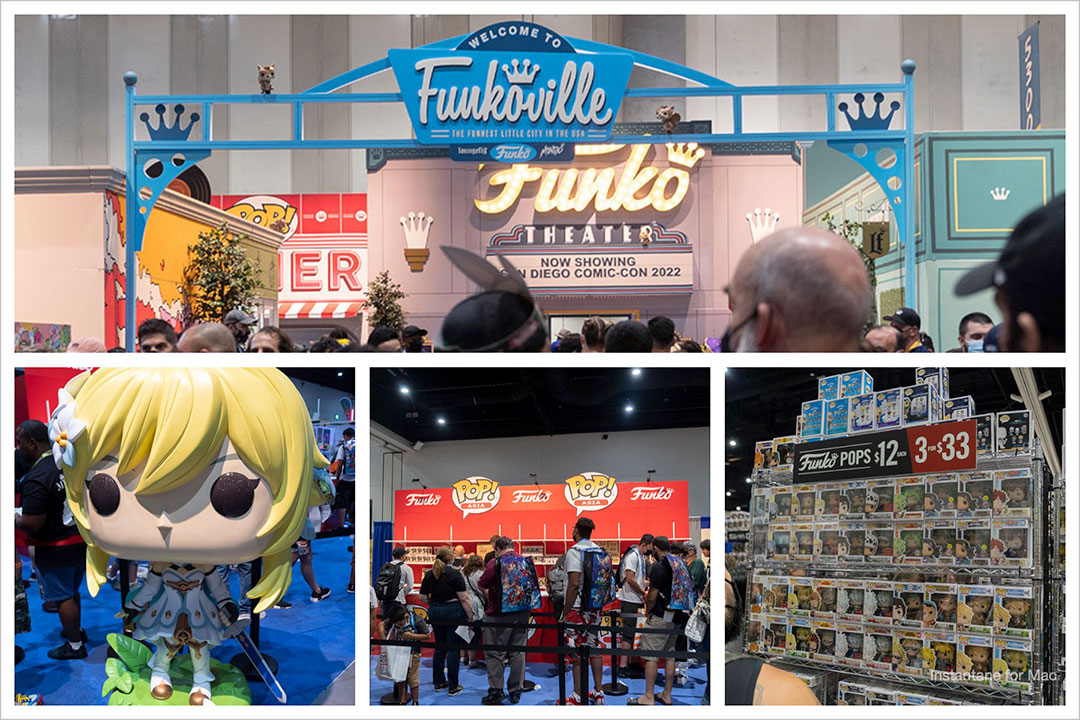 Streaming services like Netflix, Disney Plus, and Amazon Prime had booths and/or off sites available.
I'm really looking forward to The Lord of the Rings: The Rings of Power. I heard it cost them $58 million per episode, the most expensive show ever!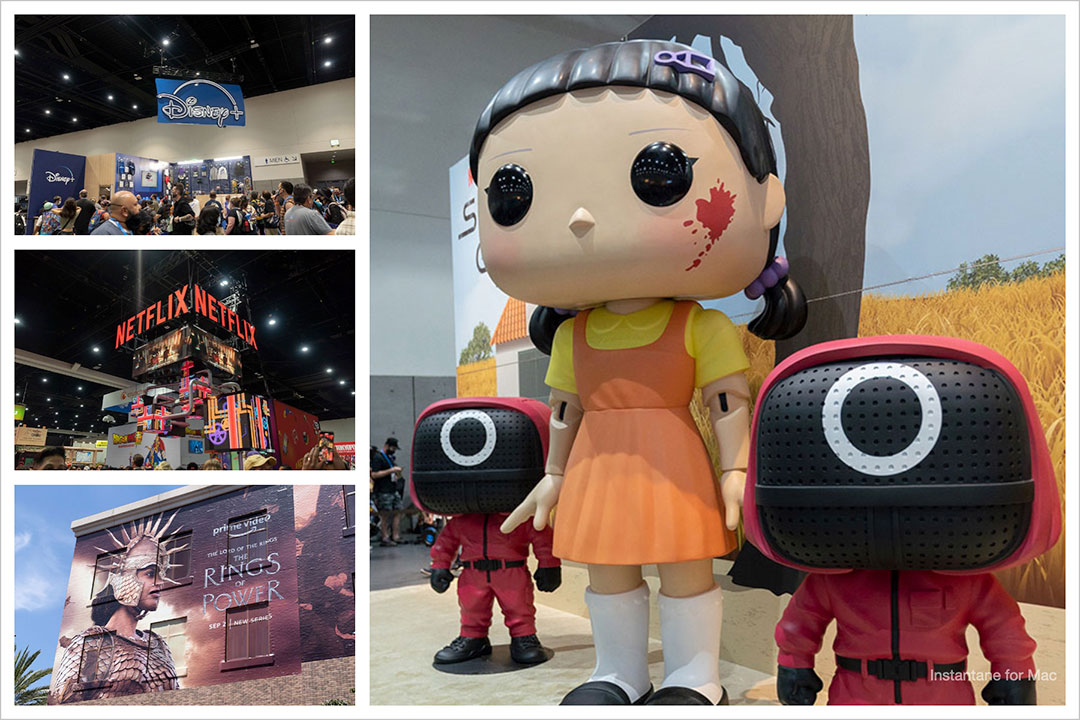 Warner Brothers did not have their big booth signings this year which was understandable, as it protected their celebrity talent so they could continue to go into work and not shut down production. Suprisingly, DC did not have their big booth area either. What I did see, was a small HBO Max booth set up.
Dragon Ball Super was not only in the exhibit hall, but also the off site at Mariott Marquis San Diego Marina hotel.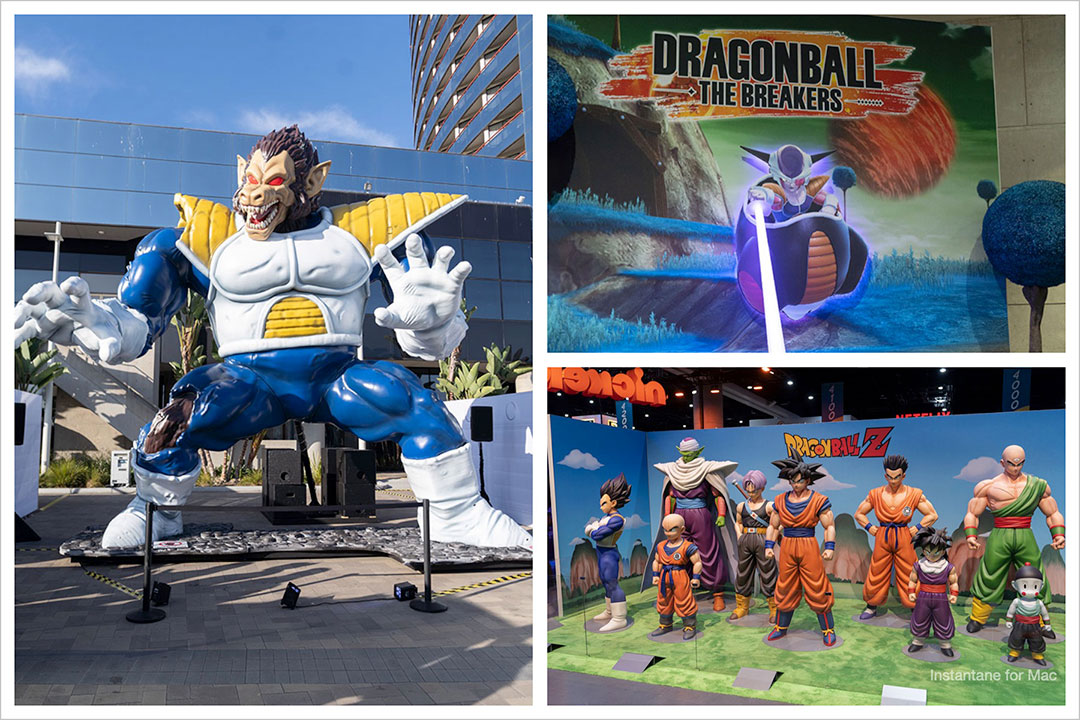 Marvel had a big presence this year. I loved the life size giant Thanos statue over in the gaming area. But of note, was Daymond John (from Shark Tank) at the Marvel booth opening the Marvel Infinity Gem collection.
Article link: Marvel Infinity Stones Collectible Valued at Over $25 Million Revealed by Shark Tank Star
Shout out to my guys East Continental Gems for including me in the reveal of the official @Marvel Infinity Gem Collection!! They scoured the WORLD to find these rare gems & curate this collection🙌🏾 Check out the genesis series and get on the waitlist at https://t.co/M6Cxq2bNuL 💎 pic.twitter.com/x8jnTD5CJ2

— Daymond John (@TheSharkDaymond) July 25, 2022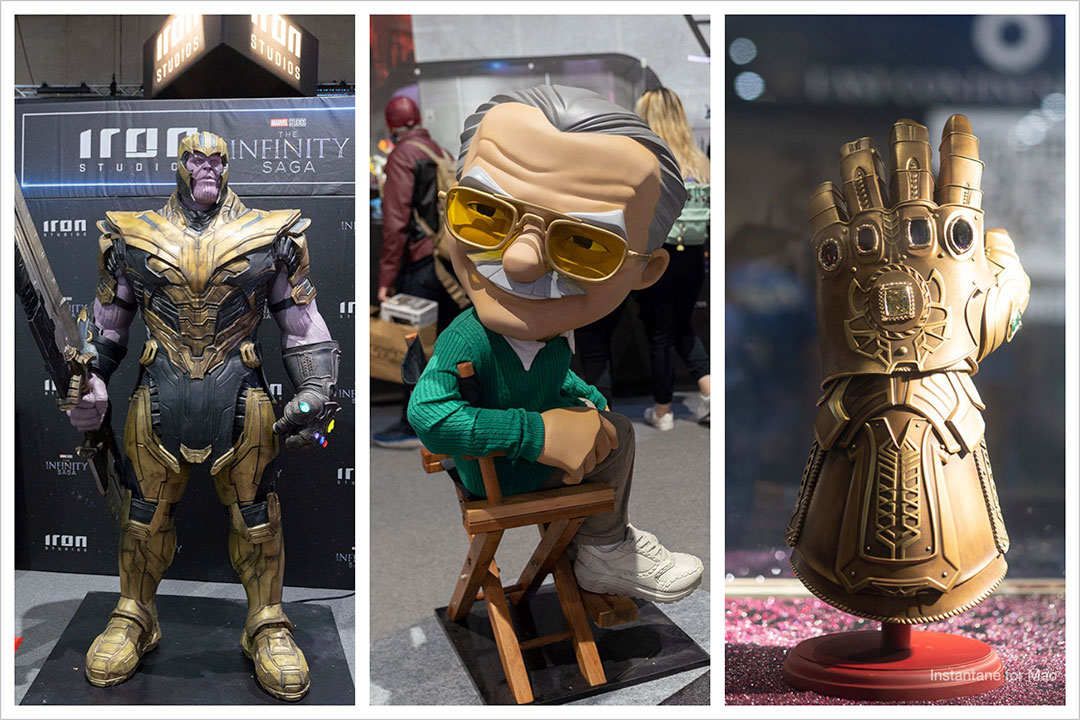 There was an amazing Grogu (Baby Yoda) animatronic that was quite real-life. The Nintendo booth also had a giant Bowser to do like a 15 second video record for guests.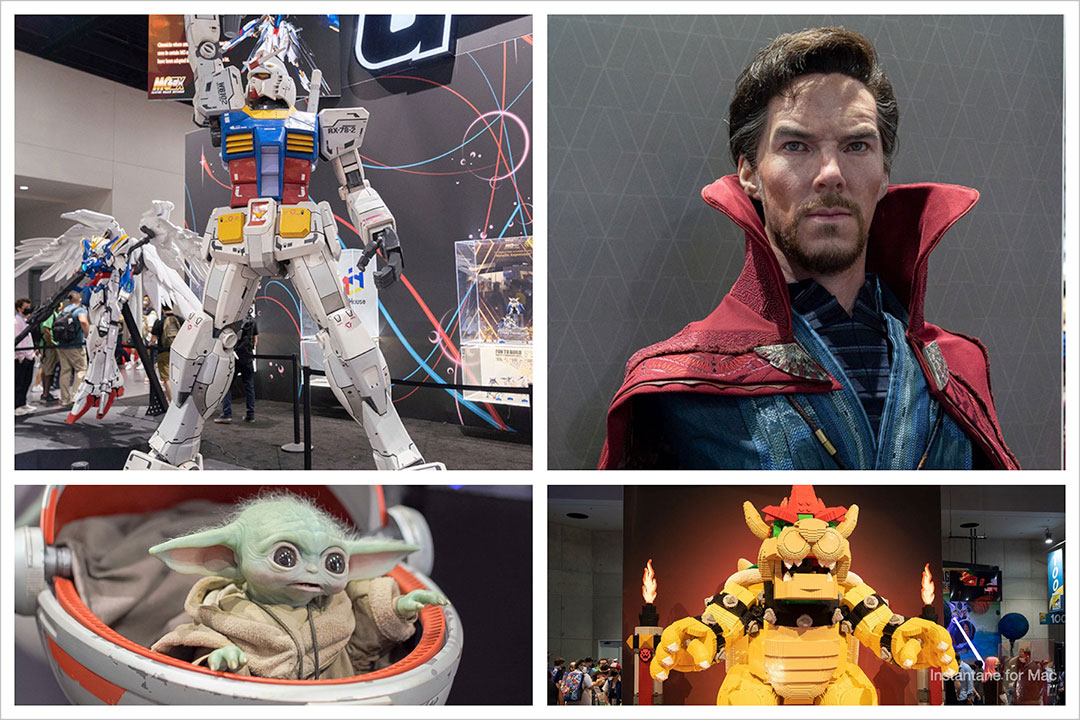 Photo Albums
If you like the photos you see here, please check out my photography website: sunpechphotography.com.
Here are direct links to photo albums from this convention:
Resources
I really like the Films That Rock youtube channel. They have recordings of some panels at Hall H.
The SDCC Unofficial Blog has a lot of great content before, during, and after Comic Con. They really are about that convention lifestyle!
If you like the cosplay scene, please give my friend David Ngo, aka @dtjaaaam a follow!
Final Thoughts
The Good
It was really great to be back in San Diego for the festivities at Comic Con. Considering there was a two year break, the con went off pretty well. I don't believe the crowd or off sites were back in full force. The crowd were definitely not as big. The exhbit floor was very walkable as there were no one packed area.
I love the weather in San Diego. The city is also small enough to get around pretty easy.
The lines for the vaccination wristbands, a requirement, was pretty fast so long as you don't go to the main site in front of the convention center.
The Bad
This year I was a bit tired from going to Disneyland with family and swimming in the pool with my niece and nephew. By the time SDCC came, I was already tired! So I ended up not taking as many photos or walking around everywhere.
I do wish either the crowd was even smaller, which isn't going to happen, or the convention center was bigger to handle everyone. I hear that the Las Vegas Convention Center is huge and can handle bigger crowds. But then it wouldn't be SDCC anymore.
Also, there is a homeless issue in the downtown area of San Diego. It doesn't always feel safe to walk around at night, or even during the day!
Overall, I do plan to attend with family and friends every year if we can get tickets. It's a fun time to have by all, despite the hassle and safety concerns.
See also