This year marks my tenth time attending San Diego Comic Con (SDCC) with friends and family. We had a big group going this year, I think fourteen total. Most of us stayed at the Embassy Suites. So it was mostly just us nerding out amongst ourselves.
The nice thing about a big group is that we can cover more ground of the exhibit hall, panels, as well as offsites before, during, and after Comic Con. It also makes getting badges and hotels easier when the group works together in real time.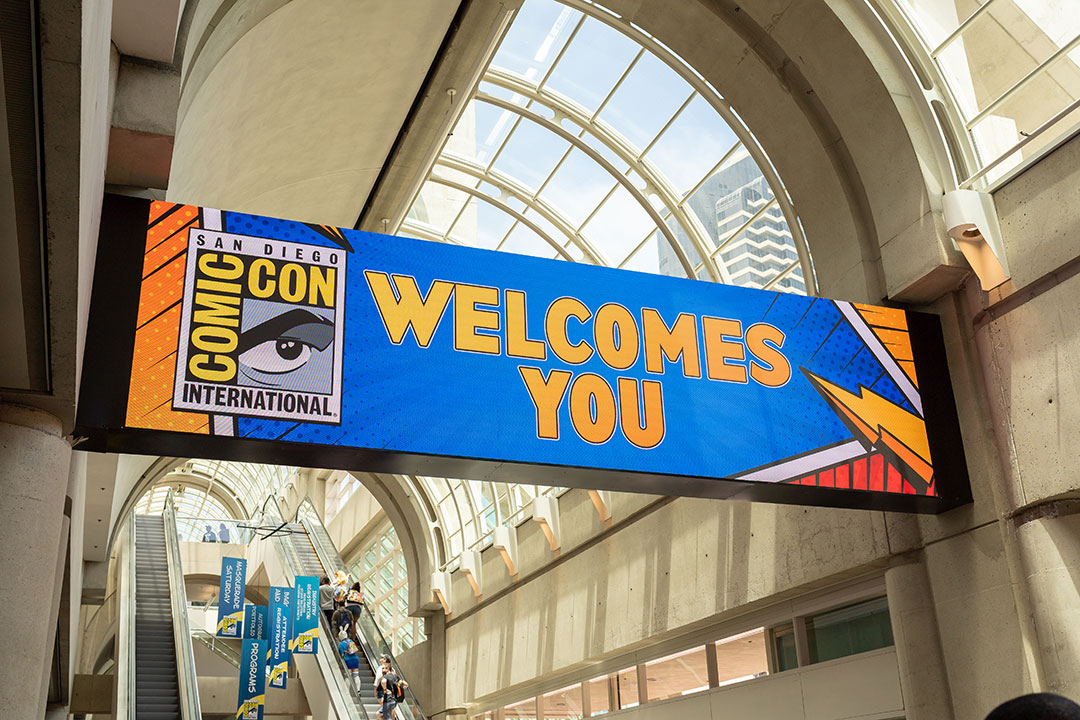 Hollywood on Strike
In the weeks and months before SDCC, I knew about the writers and actors strike going on and that it might impact the convention. As much as I would love to have the stars, panels, and events at comic con, I understand that there are bigger things happening. Although the actors and writers didn't go, we ended up enjoying the con as it was.
See: SAG-AFTRA Lists Strike Rules for Members: No Premieres, Awards Shows, Social Media Promo, FYC Events and More (Variety)
There were some SAG-AFTRA protestors with signs in front of the Gaslamp Quarter across from the convention center. I only saw them on Friday, just before noon.
As of the writing of this blog post, the strike is still ongoing. I do hope that an agreement is reached for all parties involved.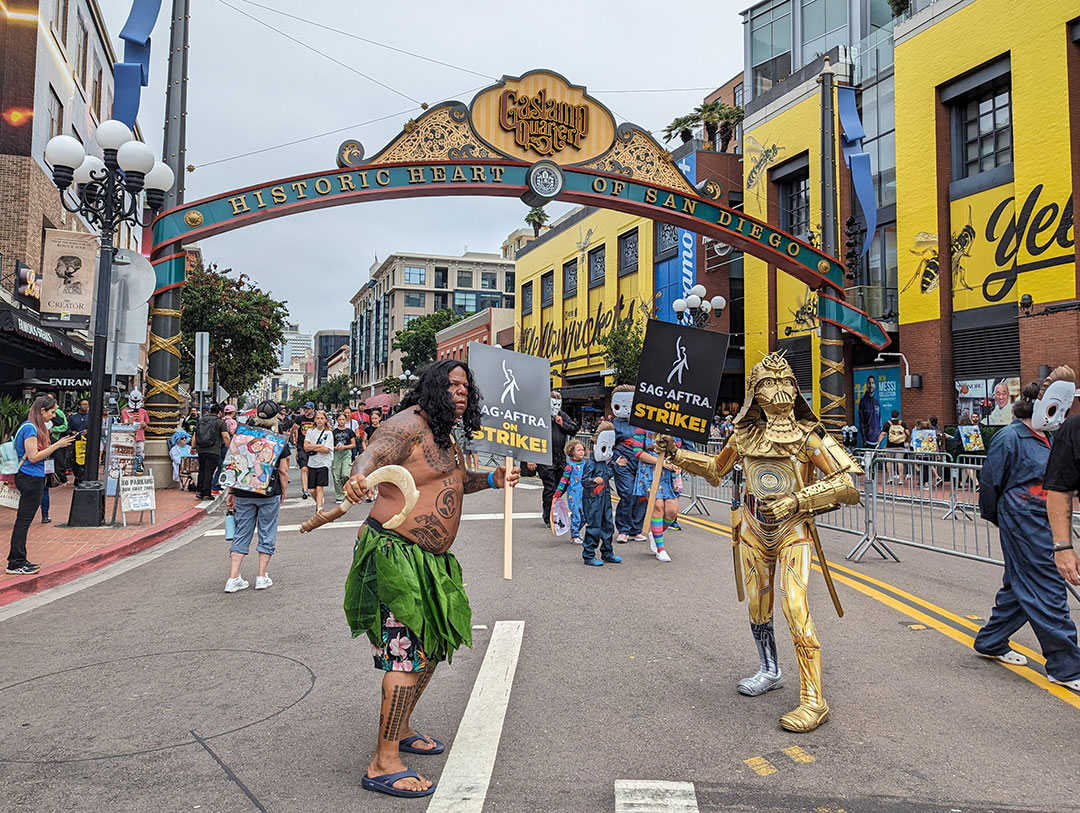 Cosplay
Like all the previous years I've gone, I do enjoy the cosplay at comic con.
The Tekken 8 offsite had some amazing cosplayers. I played one game and got whooped. I last played when Tekken 3 and Tekken Tag was on the Playstation 2 as well in the arcade in the early 2000s. My Paul Phoenix is not what it used to be!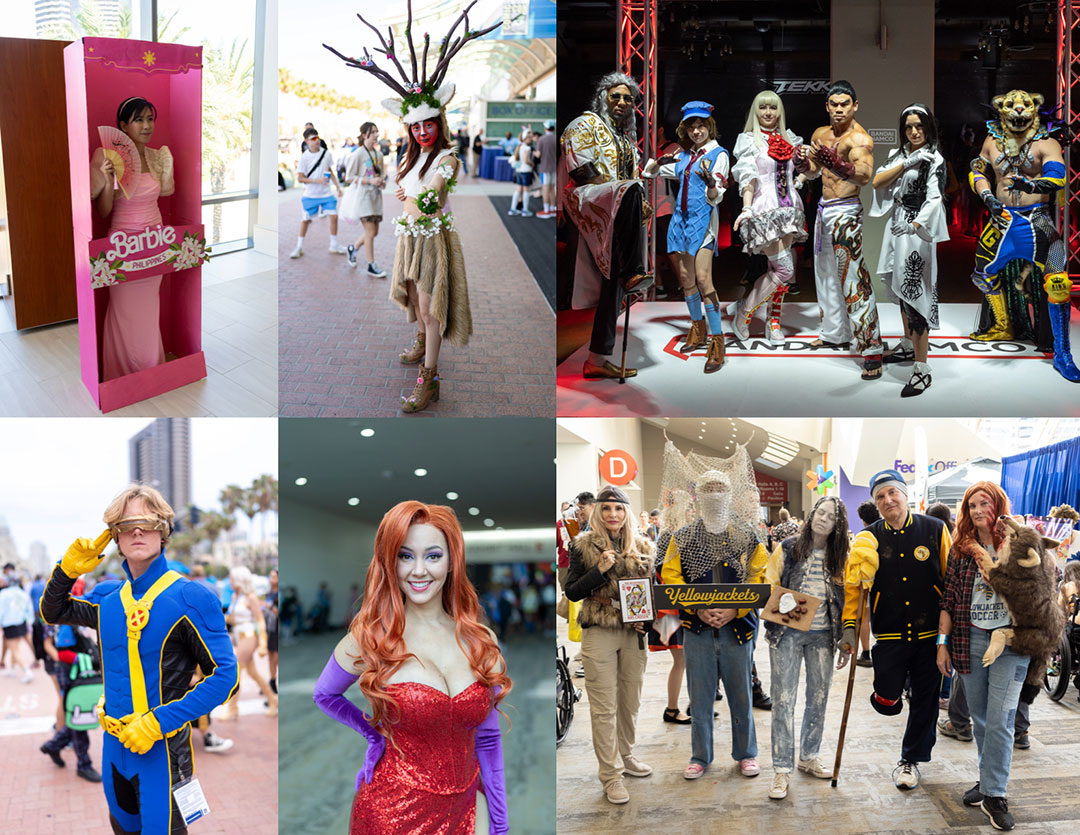 I really loved seeing the gliding Monkey King (Son Goku) cosplayer on his flying nimbus. The Spaceballs pingpongs were also nice to see, I love that movie. And all the GI Joe cosplayers, Tomax and Xamot– nostalgia is one hell of a drug!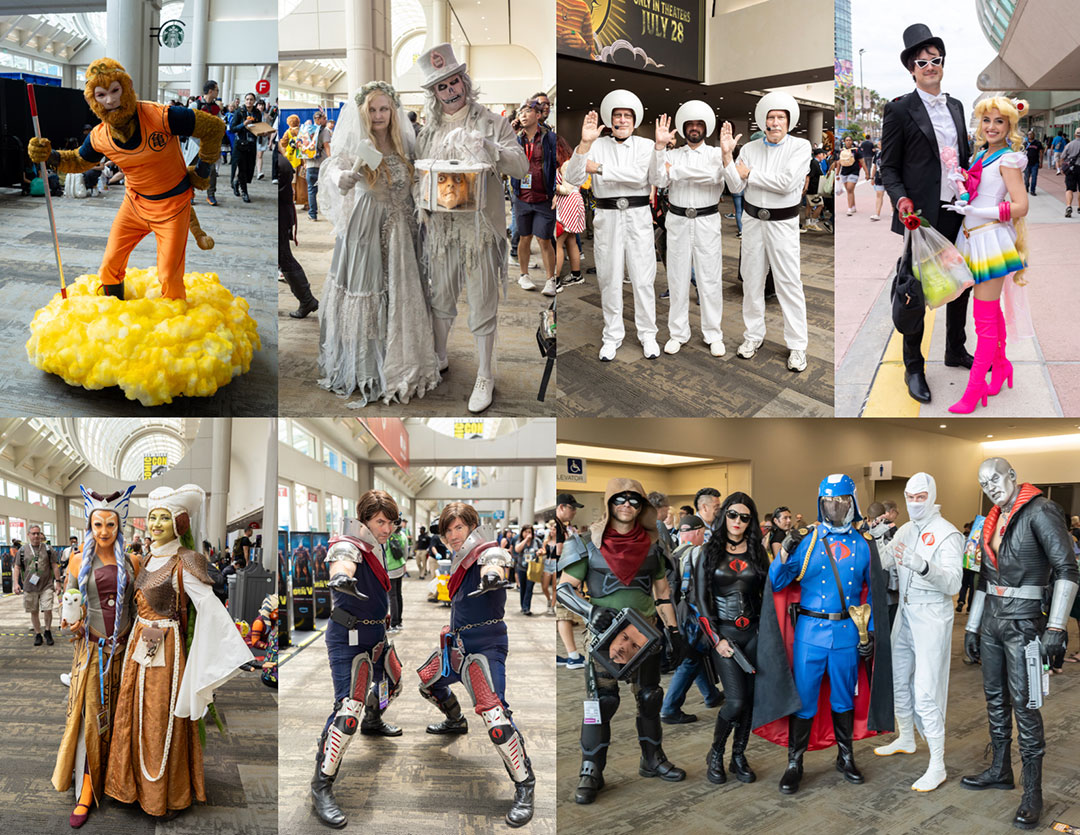 Exhibit Floor and Offsites
I thought the exhibit floor would be more packed than usual with Hall H and Ballroom 20 not having celebrity panel draw. Nope, I was wrong. The floor was rather traversable for the most part.
The only challenge for me was my four-year old nephew that I ended up putting on my shoulder so he wouldn't run off, or possibly be bumped or stepped on.
There was a Jurassic Park 30th Anniversary offsite that I wanted to go to, but the pre-con ticket reservation was buggy and was filled within minutes.
The Tekken 8 offsite was also pretty nice. They had game booths set up (free t-shirt if you play the game), amazing cosplayers, a punching machine, as well as a section for tattoos and face painting.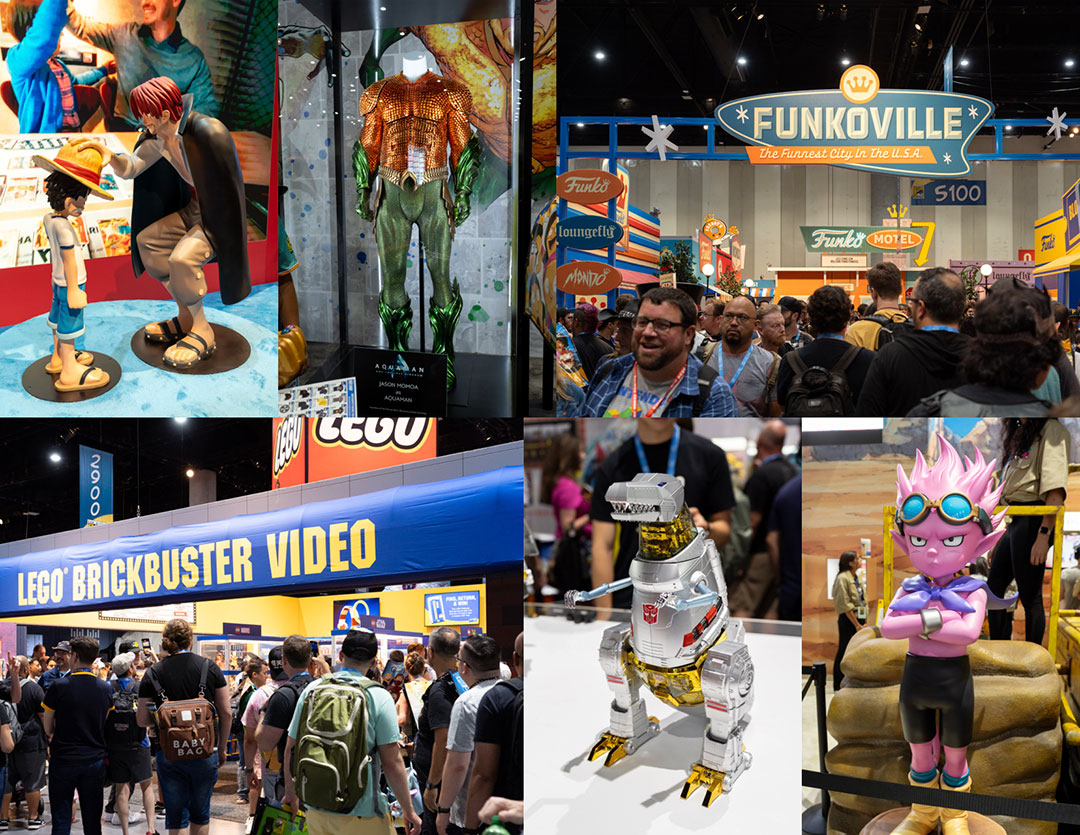 I got to see the Grimlock Transformer dinobot at the Hasbro Pulse booth.
Photo Albums
Here are photo albums on my photography site:
Resources
I highly recommend SDCC Unofficial Blog. You can find them on Twitter, YouTube, and now on Discord (The discord invite link could expire in the future).
Another great resource is Parks and Cons YouTube channel.
For convention cosplay, please check out David Ngo (Instagram: @dtjaaaam) and mineralblu (YouTube).
Final Thoughts
I've noticed that the hospitality suite has become more popular. There are lines to get in, as well as lines for snacks/drinks. I do notice that Comic Con staff does headcounts roughly halfway through a panel. I believe this is to help estimate how popular a room is so they can improve things going forward.
The one big negative that happened to me was my Sony a7iii camera had a mechanical shutter failure– it broke. Perhaps I'll get into detail of that in a future blog post.
Comic Con felt more like a "comics" con this year, as there wasn't the glitz and glamour of big studios or celebrities in Hall H or Ballroom 20. There are plenty of writers, artists, and small booths to catch your eye or wallet still.
I plan to return next year, hopefully with all the same friends and family, plus more if we can grow!
See also