Last month in July, I purchased two Android phones: The Nexus 5 (N5) and the OnePlus One (OPO). I initially ordered the Nexus 5 because I was sick of waiting for an OnePlus invite that I signed up for in April. Up until then, I was using a Galaxy Nexus for two years and its overall performance was rather sluggish and could no longer hold a charge for half a day.
I got the white Nexus 5 (16GB). I had it only for a few weeks before I got a OnePlus invite in mid-July. I had to act quickly since the invite was good for only 24 hours. I was already happy with the Nexus 5, but here I was given an opportunity to try out something highly sought after. So after some talking I was able to find a new home for my Nexus 5 and decided to move forward to be one of the lucky few OPO owners.
My OnePlus invite email: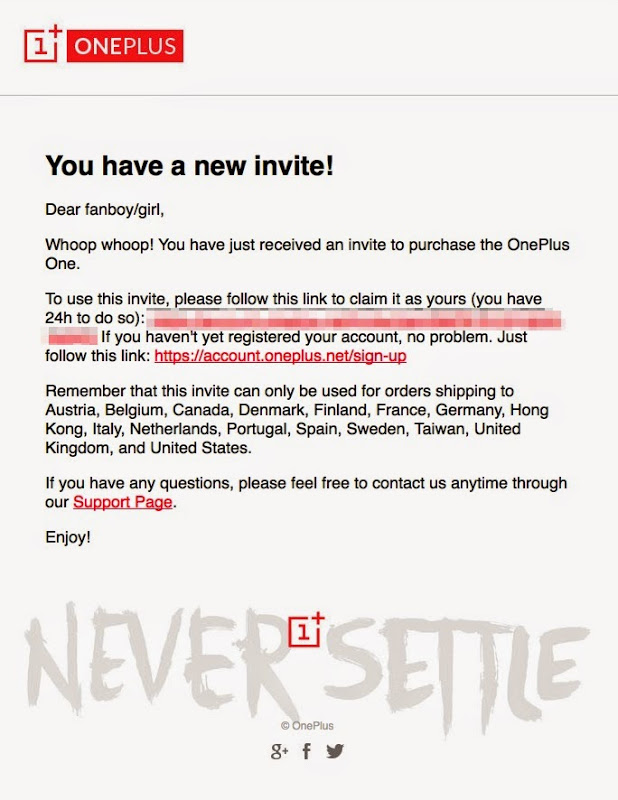 Nexus 5
I consider the Nexus 5 to be the best Nexus device that Google has made to date. I've used the G1, Nexus One, Nexus S, Galaxy Nexus, and the current one– basically all the Nexus devices except for the Nexus 4.
Prior to the N5, I've always felt that the Nexus One was the best Nexus device for its time. I even wrote about my unboxing of the Nexus One back in 2010. The device still works well running an old Cyanogen ROM on it.
What I love about the N5 is that it's light, fast, and has a great battery life. I can get through a day easily with it. My carrier is T-Mobile and the reception is amazing on it– I have 4G/LTE everywhere I went in Los Angeles. It's also a cheap device: $400.
At first I thought that the phone would be too big and uncomzfortable to use. After using it for only a few weeks, I found that this wasn't the case at all. The Nexus 5 fits really well in hand and because it's so light, it's easy to maneuver around with one hand.
I cannot think of a single thing to dislike about this phone. None.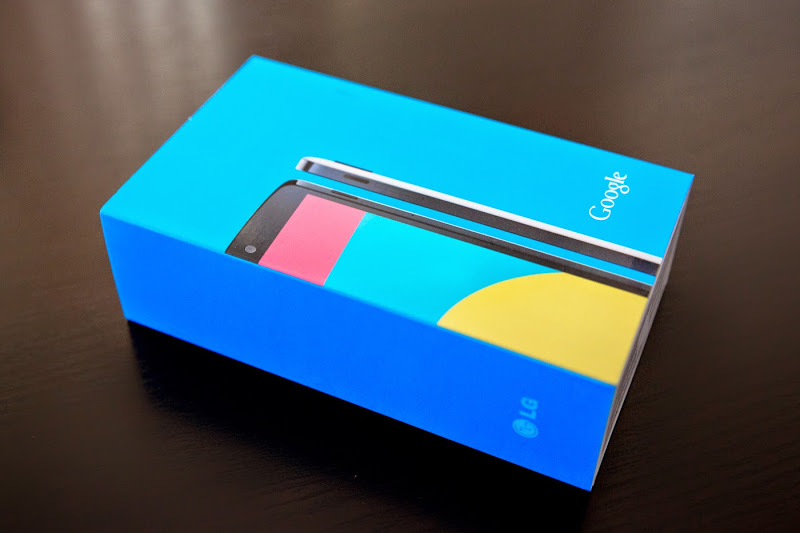 OnePlus One
The OPO is running Cyanogenmod 11s and it runs it rather well. A concern I had about ordering this device is that it is even bigger than the Nexus 5!
What I love about it is that it boots and feels faster than the Nexus 5. The screen is nice and big and the CM build is rather nice. It's a cheap, 64GB black model ($350)– which has incredible value. A device of this build would normally sell for twice the cost! The battery life is also even better than the Nexus 5– I can get through almost 2 days of regular use!
It comes with it's own special USB charger, which gives it a nice flair. The 64GB model comes with the black backing, which a lot of people like how it looks and feels. I can't agree with that, as I prefer my mobile devices to look more sleek than sandpaper.
The CM Theme chooser is nice, but for the most part it's not something I really care for. I actually prefer the standard icons from vanilla Android as opposed to any of the custom themes, wallpapers, icons, etc. I also don't care for the Trebuchet launcher that comes with CM. But again, I prefer Google Now launcher, which is available for devices running Android 4.1 (Jelly Bean) and higher.
I also don't care for the camera much. Since I use my DSLR for my camera needs, I rarely use my Android devices to take pictures. As to the quality of the pictures produced, I don't really care for them as I tend to post process pictures I care about anyway.
What I don't like is that it's a heavier device than the Nexus 5. I can really notice it. The buttons aren't as nice as the Nexus 5. All the buttons don't feel as nice nor do I like the placement of the power button. It just feels a bit off in that I have to feel for where the buttons are. I also end up using the capacitive (software) screen buttons instead, and disabling the phone actual navigation buttons. The phone's navigation buttons are located too low on the phone, so it makes it hard to reach them without fumbling the phone out of your hand– the balance is not there. Plus it's limited to just back, home, and menu– which isn't quite the standard anymore.
The CM 11S build is also a bit buggy. I get app crashes consistently on certain workflows. I do hope that they get fixed in the next update. Even the Android L Preview is more stable than this ROM.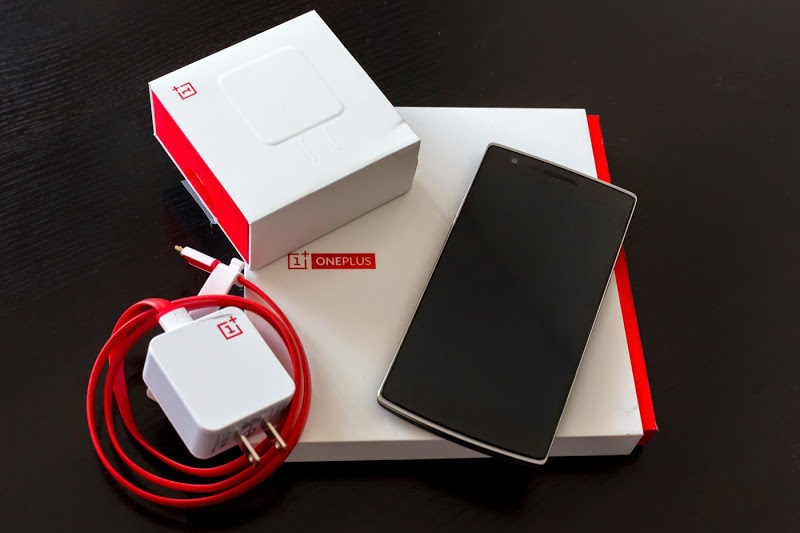 Final Thoughts
Between the Nexus 5 and the OPO, I actually prefer the Nexus 5. This is because my needs for disk space isn't very high. 64GB is more than I really need for my on the go device. I don't store my music collection or movies on my phone. The Nexus 5 has zero drawbacks, while the OPO is a bit uncomfortable to use with the build and bugs I experience.
I will of course be keeping my OPO device. I am considering flashing the Android 4.4.4 stock ROM (official) onto it. It's really awesome that it's even available already. But I think I'll stick it out until the next CM update.
See also