I made sure to take a lot of photos this month.
Tuesday July 6, 2010
Chicago Ruby had a meeting over at ThoughtWorks. Snapped a few photos there. Very cool talks. And of course, pizza. You can sign up for these meetings at: Chicago Ruby Meetup. There was a Hack Night on Thursday of the week, but I did not take any photos.
Presentations by @chrisjpowers and @blakesmith.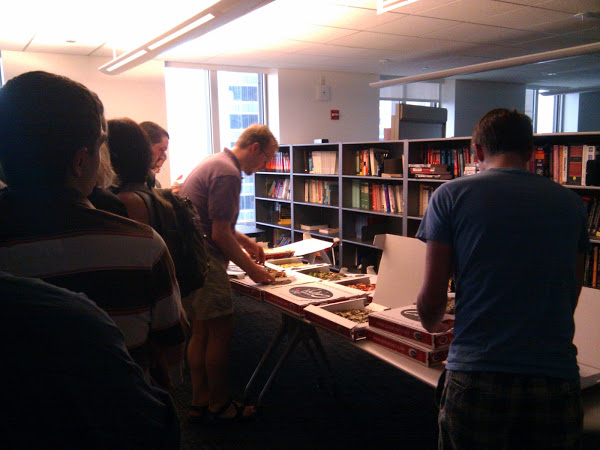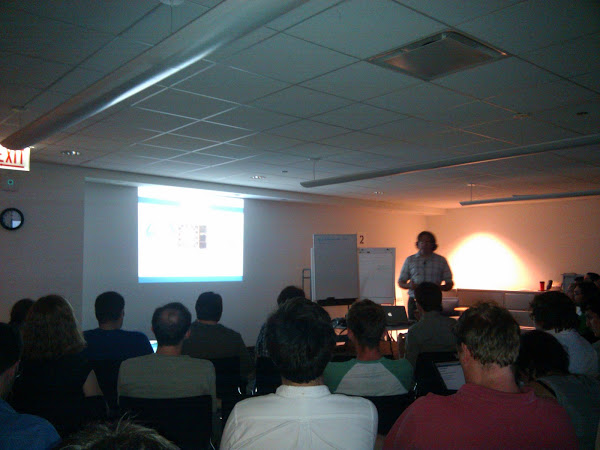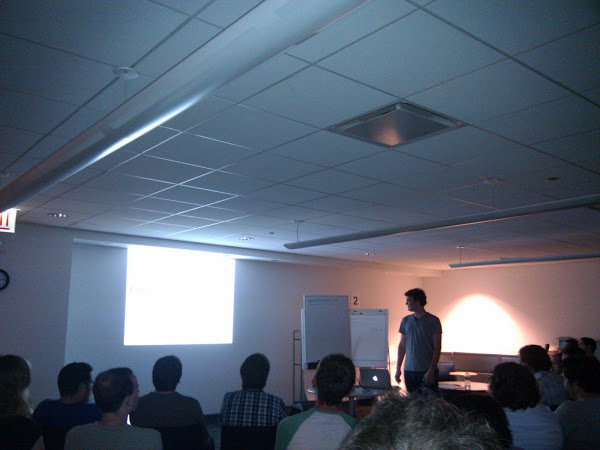 Wednesday July 14, 2010
Here are the pictures from the MongoDB 101 presentation by JC Grubbs (@thegrubbsian). It was quite a large group that attended. Also the first time that I snapped up photos with my Canon Rebel XT.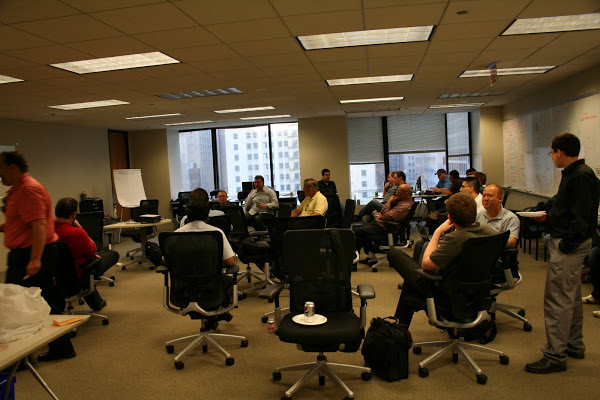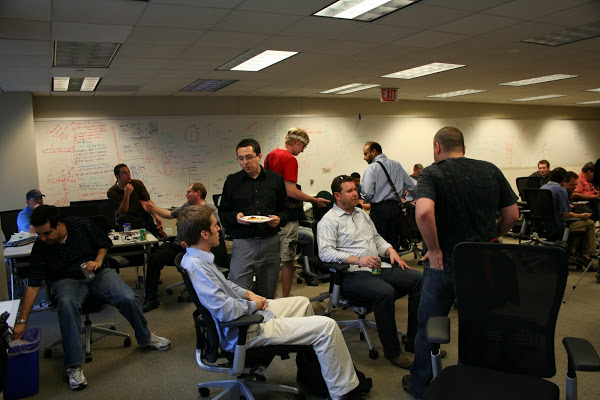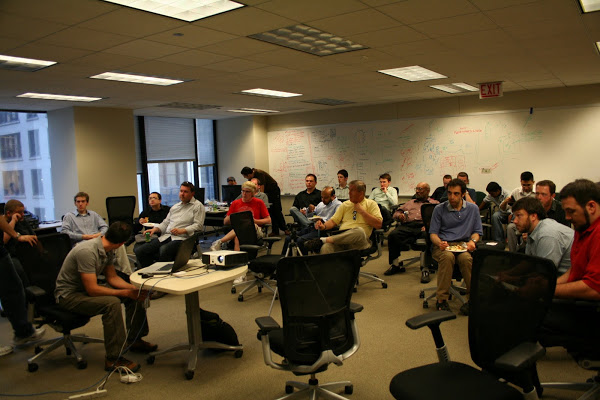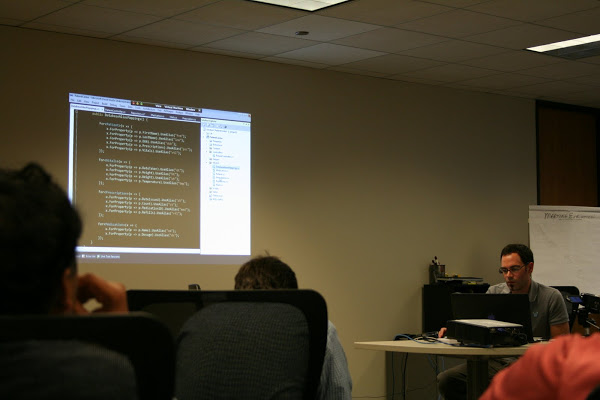 Full album here.
After the meeting, went out to Elephant and Castle for some GeekBeer with @thegrubbsian, @veezus, @escoz, @DavidSilvaSmith, @bwilken, @dugan, and @delitescere. As you can see from the picture, it wasn't long into our beers and tech talks before someone whipped out their macbook for some code sharing action. Actually, I think the argument was about how much more productive Vim was over the Visual Studio IDE.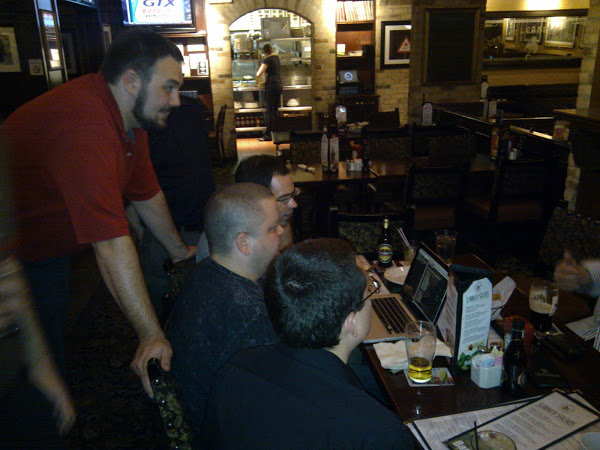 Tuesday July 20, 2010
Pictures from @geekfest. Thanks to Mike Hall (@just3ws) for the invite! Hosted at Obtiva.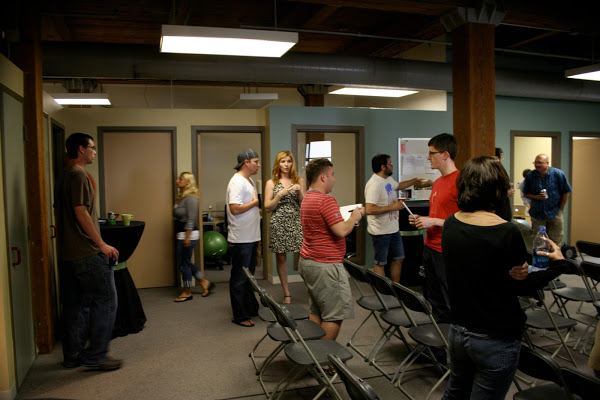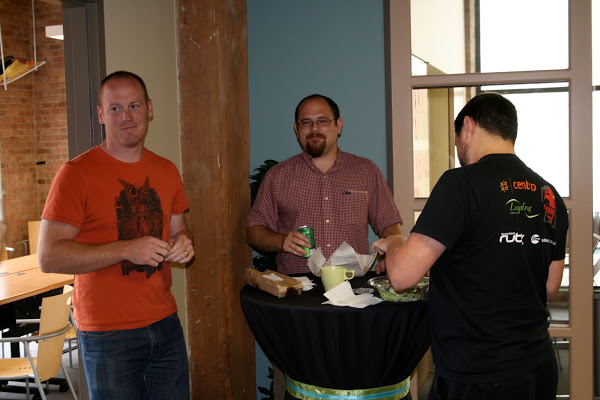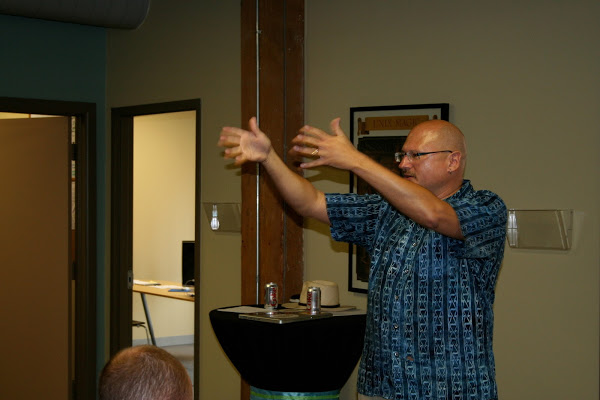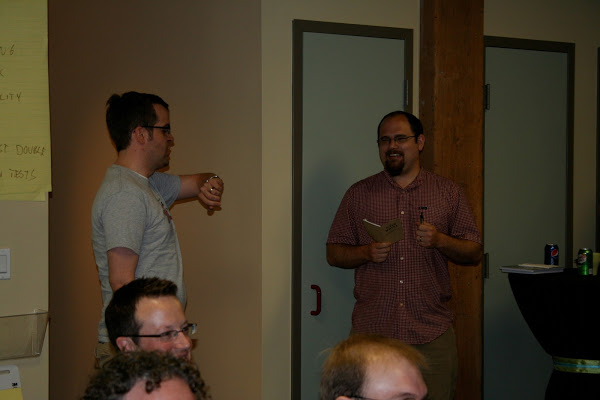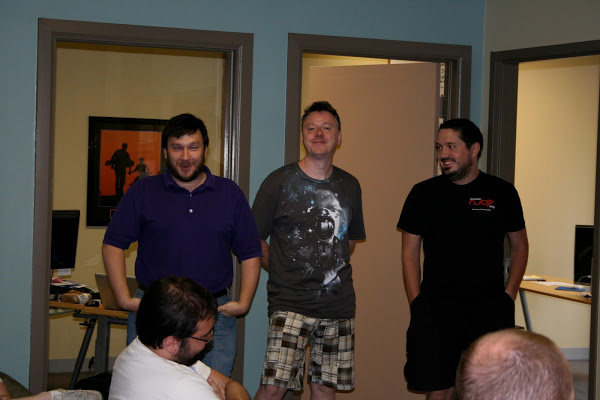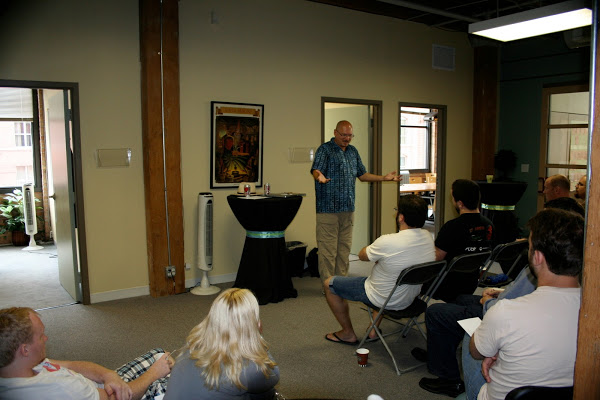 Full album here.
See also