I finished reading Rework by the founders of 37Signals. I really really enjoyed the book. The chapters were concise and to the point.
Here are my favorite chapters:
Learning from mistakes is overrated
Planning is guessing
No time is no excuse
Outside money is Plan Z
Embrace constraints
Focus on won't change
Interruption is the enemy of productivity
Meetings are toxic
Your estimates suck
Underdo your competition
Say no by default
Emulate chefs
Drug dealers get it right
Do it yourself first
Everybody works
They're not thirteen
Don't scar on the first cut
I highly recommend people to pick up a copy if you are at all interested in how a great business should be run.
Amazon: Rework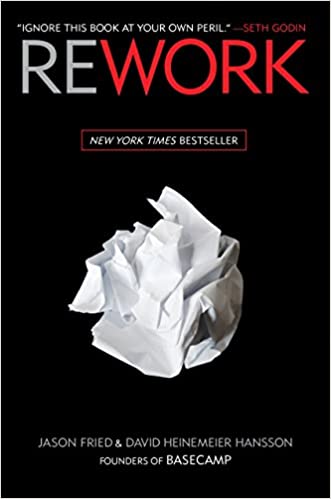 See also