This past Friday the Chicago Humanities Festival had Scott McCloud at the Art Institute. Not many of my friends and family know that Mr. McCloud was a big influence during my teenage and high school years.
Back in the nineties, I was a big comic book reader. Besides being a reader, I also loved doodling and drawing. But after a while, I wanted to know more about the history, art, and motivations of the comic book creators. That's when I picked up reading Understanding Comics, where my mind just opened up and just saw things in a new way.
It was through Scott's writings that I had a huge appreciation to the arts and story-telling. Thank you Scott, for your past, present, and future work which woke up the artist/creator inside of me.
The event itself was really nice. I got special permission to take photos. A lot of people showed up, probably around three hundred people were in the Arthur Rubloff Auditorium off Columbus. The conversation between Lynne Thomas and Scott was excellent. I also really liked Scott's short presentation on how he creates his work in Photoshop. After the chat, Scott also had a book signing.
Here is the event link. Here is the full album of photos.
Books by Scott McCloud
These are the books I own and have read by Mr. McCloud.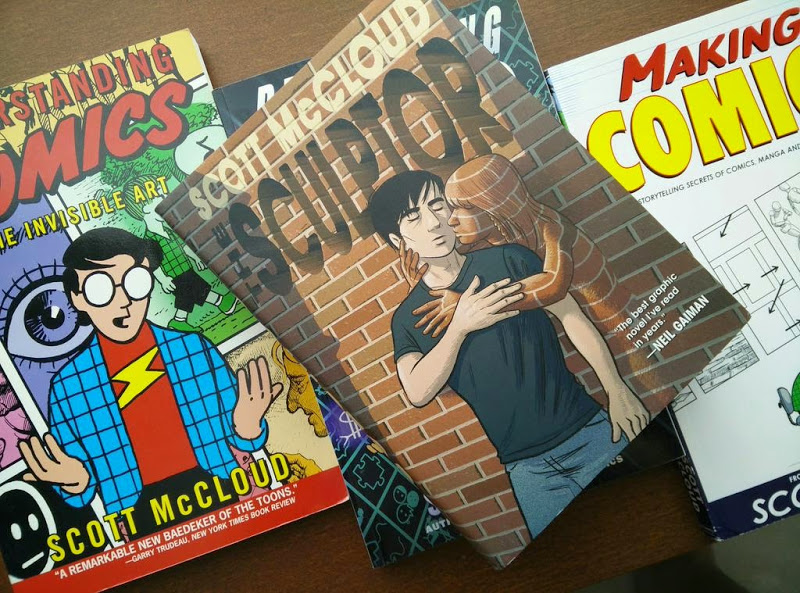 Pictures
Lynne Thomas and Scott McCloud sit down for a conversation.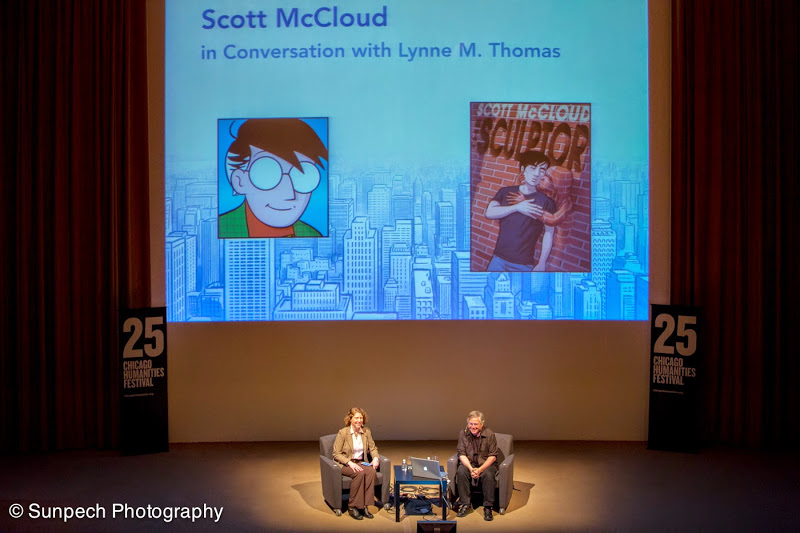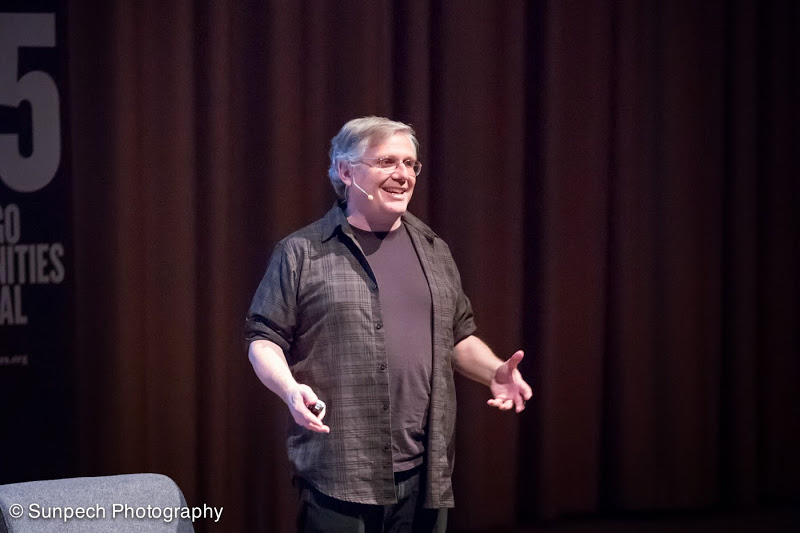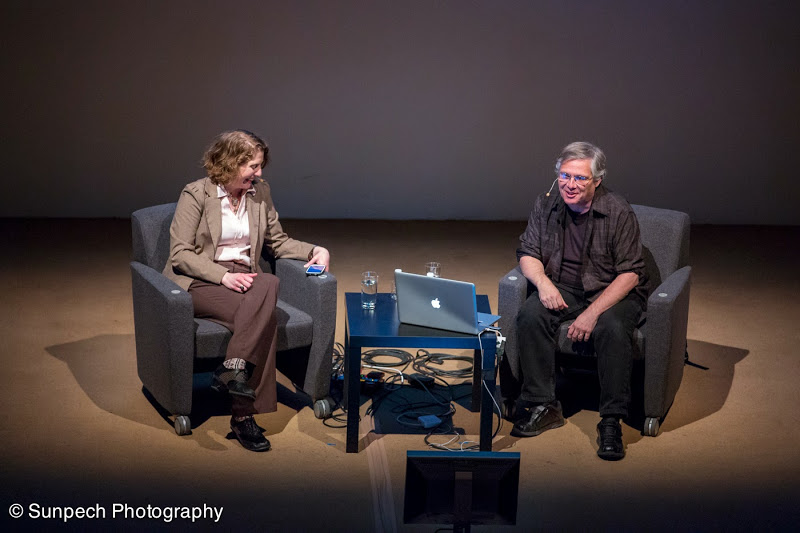 Scott McCloud signed my books!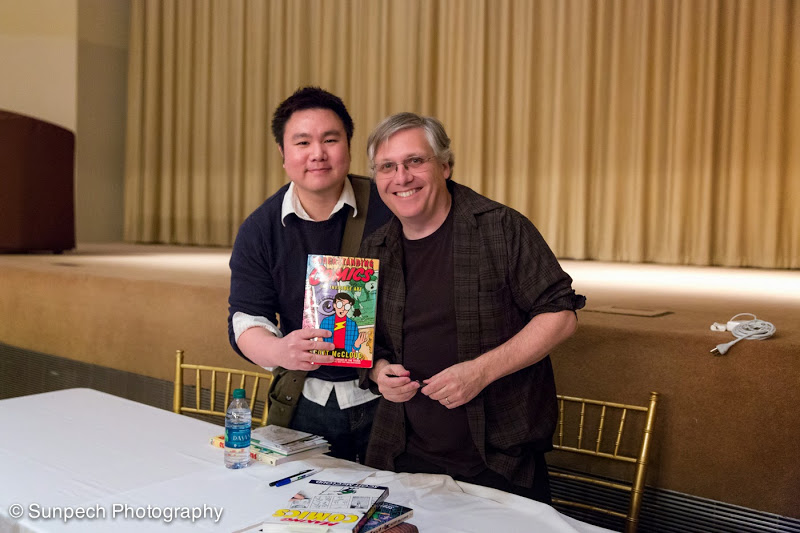 See also