The 6th St. bridge has a magnificent view of the Los Angeles skyline. There's only a two problems about getting the photo at this location.
First, the area in the Arts district isn't so good. There's little foot traffic and I don't feel comfortable bringing expensive equipment to set up there. Second, there are telephone wires running across in the view. I had to use Photoshop to clean that all up.
I guess a third issue, which isn't so much the location, but Los Angeles itself. LA has a haze across the sky most of the time. So unless it rains or drizzles to push the smog down and clear the sky, the haze will be there.
Below are three pictures taken from relatively the same spot on the bridge. I processed them a little differently using Lightroom, Photoshop, Photomatix Pro, as well as Perfect Effects 8.
Dark DTLA
Buy print: https://500px.com/photo/61340603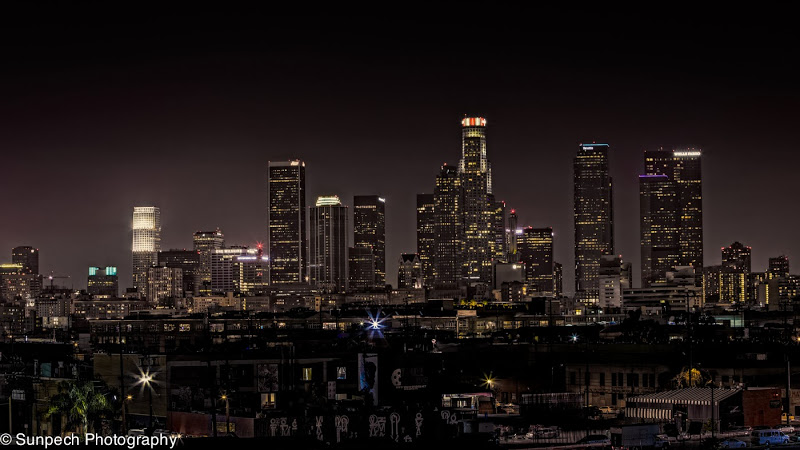 DTLA Skyline
Buy print: https://500px.com/photo/61433677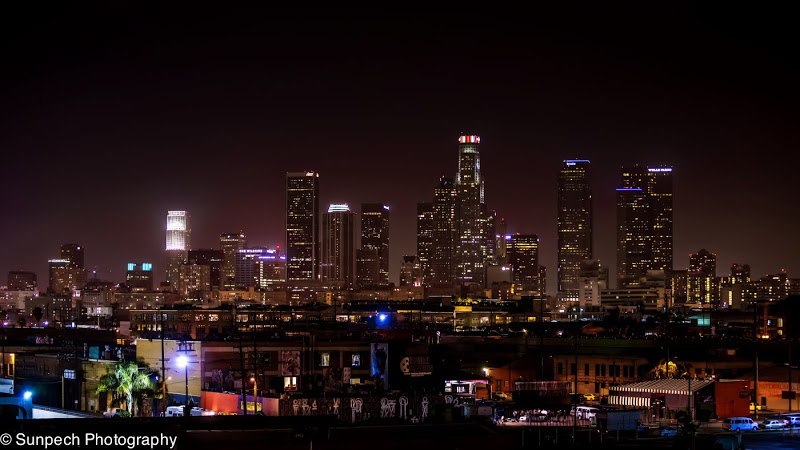 Starburst DTLA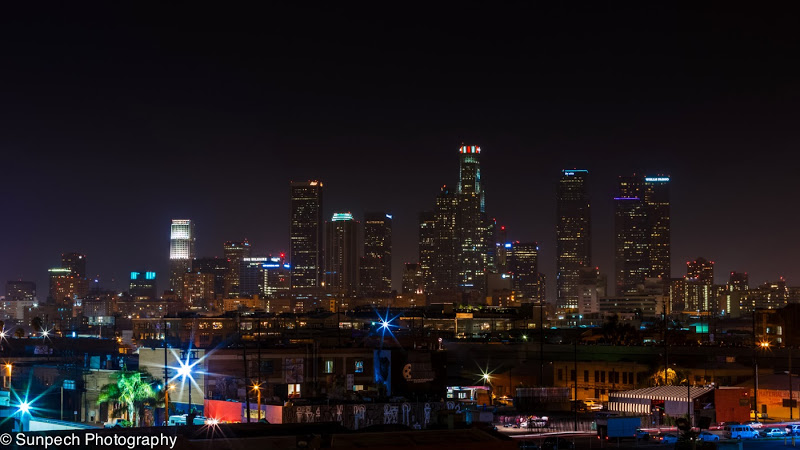 To view my collection of pictures taken in Los Angeles, here.
Update September 10, 2020 - Changed 500pxart.com links to 500px.com
See also