Last week I was in San Diego for Comic-Con. This was my third time at SDCC and I had a great time as usual. I took pictures as usual, but unlike previous years, I went to more panels than any other year.
Here are my albums on Facebook:
Pictures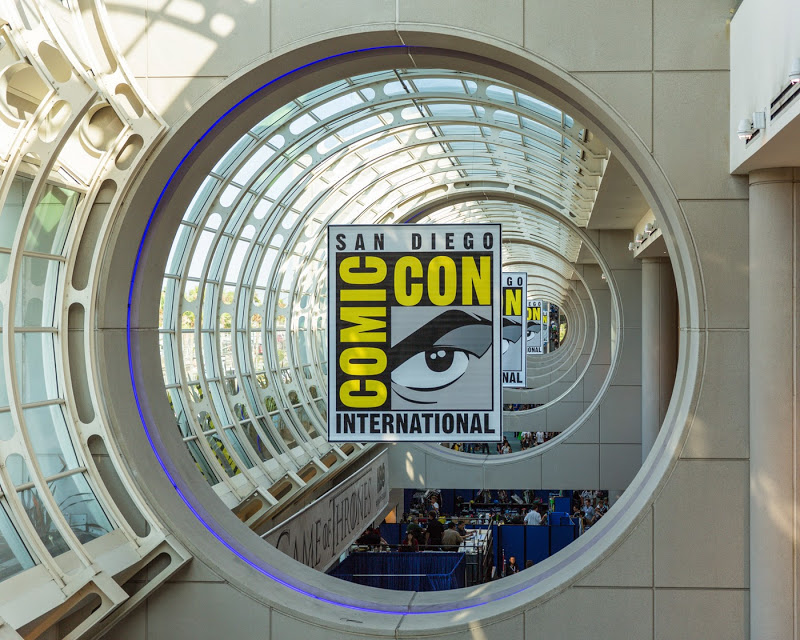 The San Diego Convention Center from the East side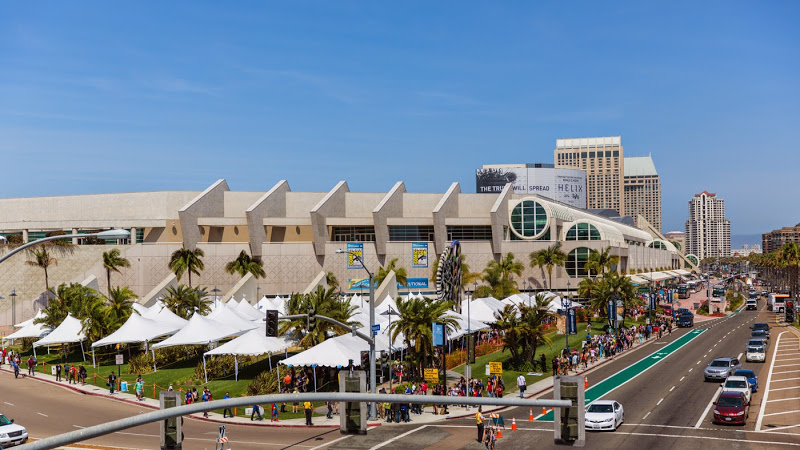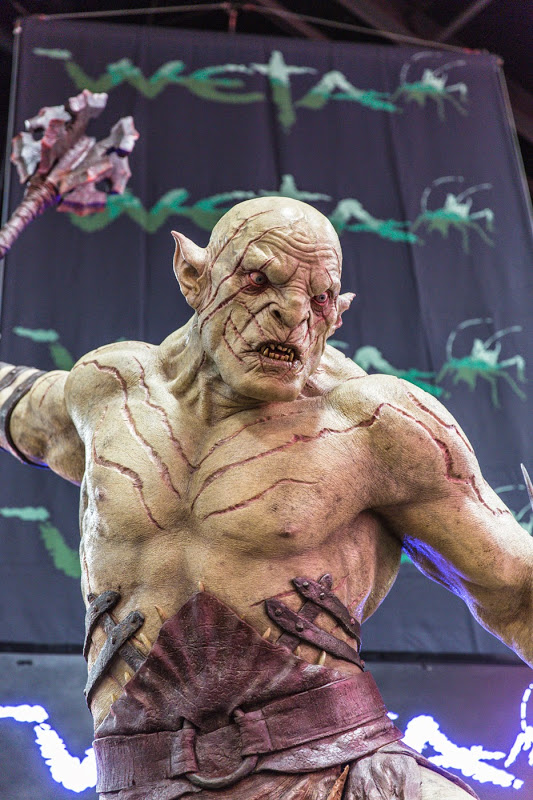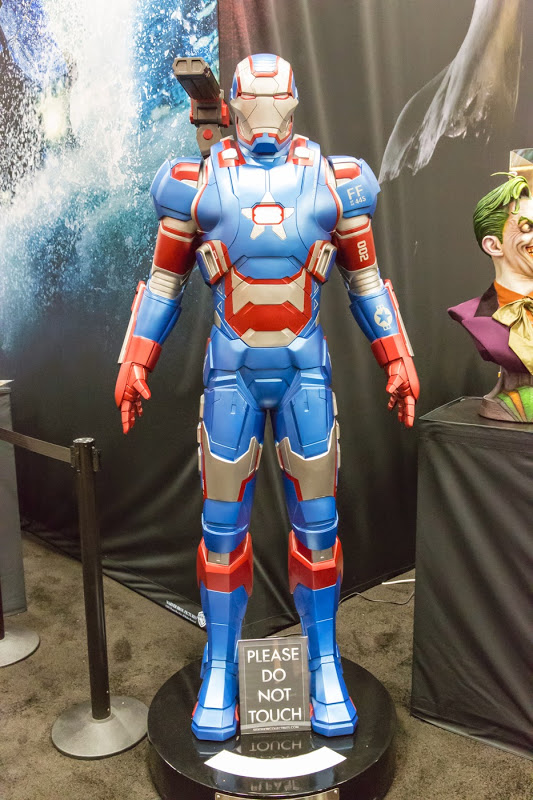 Teen Titans Go!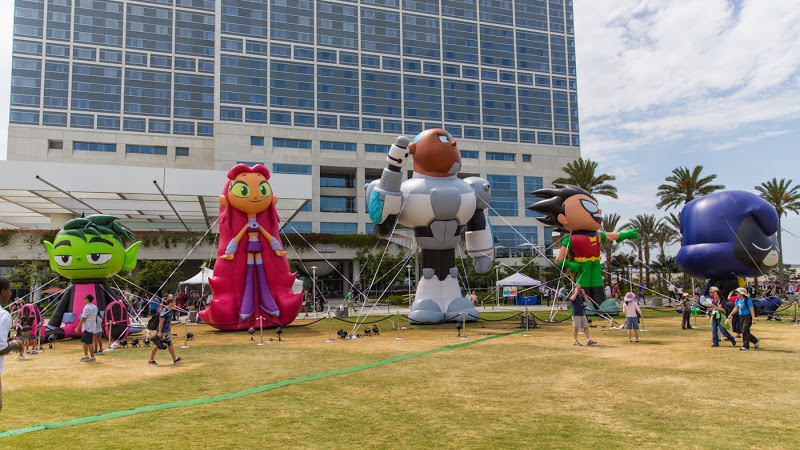 Galactus!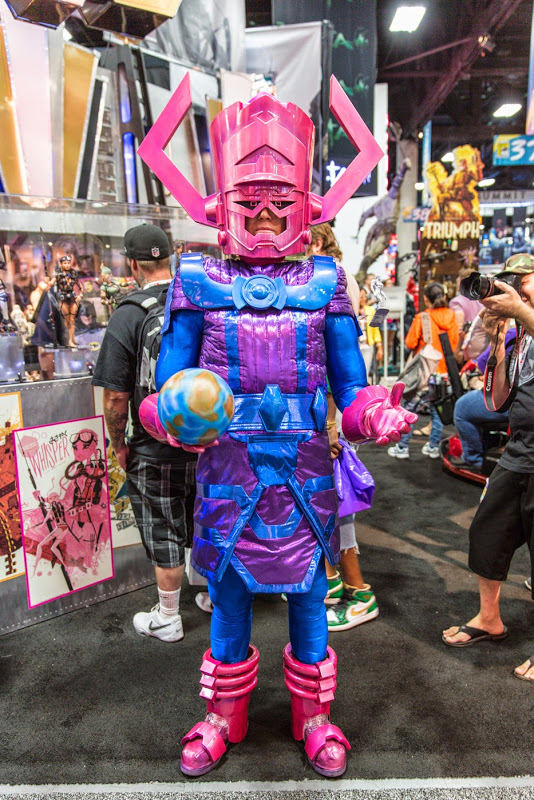 Adrianne Curry doing some interviews outside.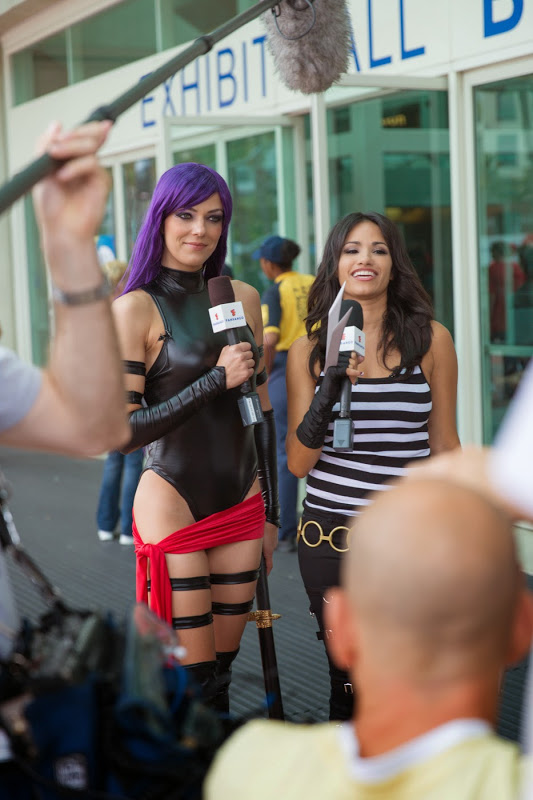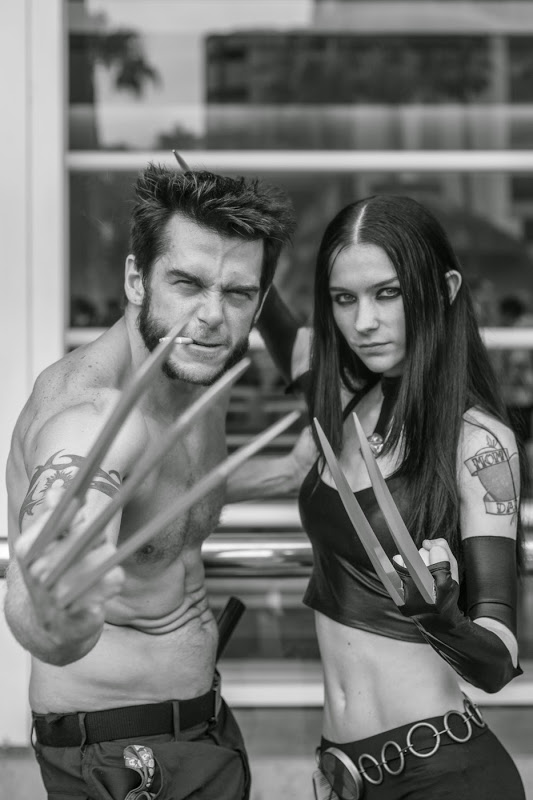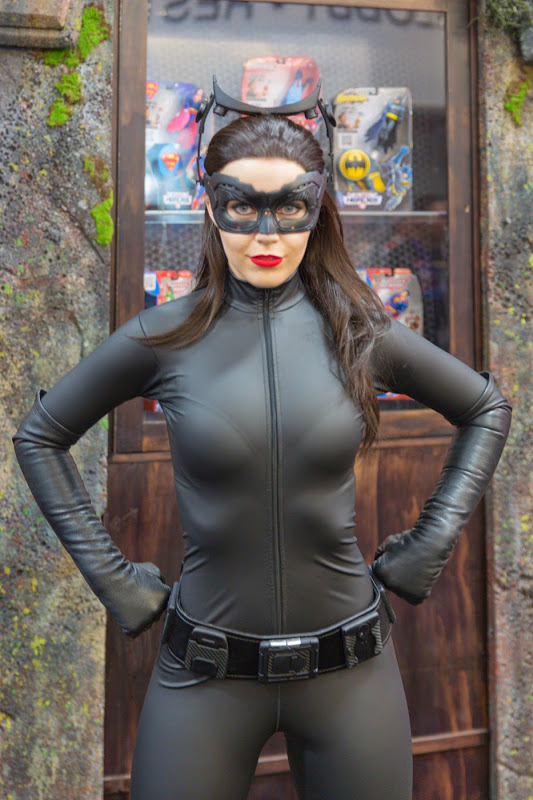 This is an actual costume/machine just outside of the Omni Hotel.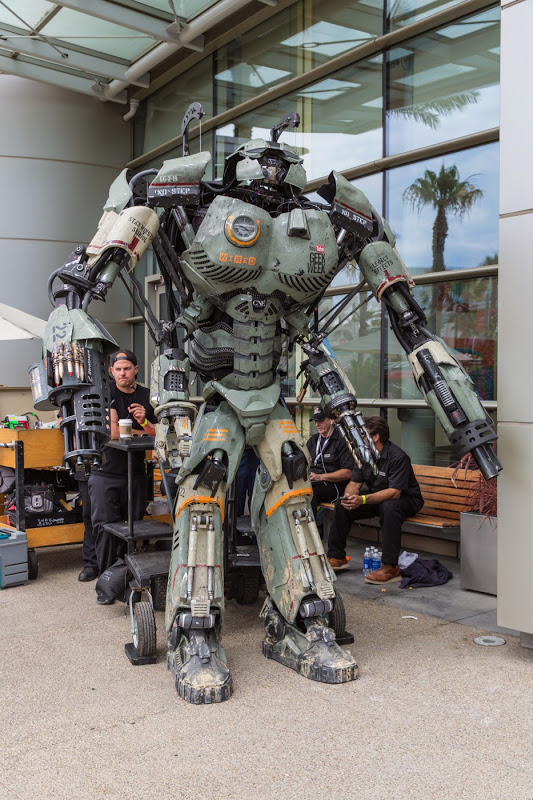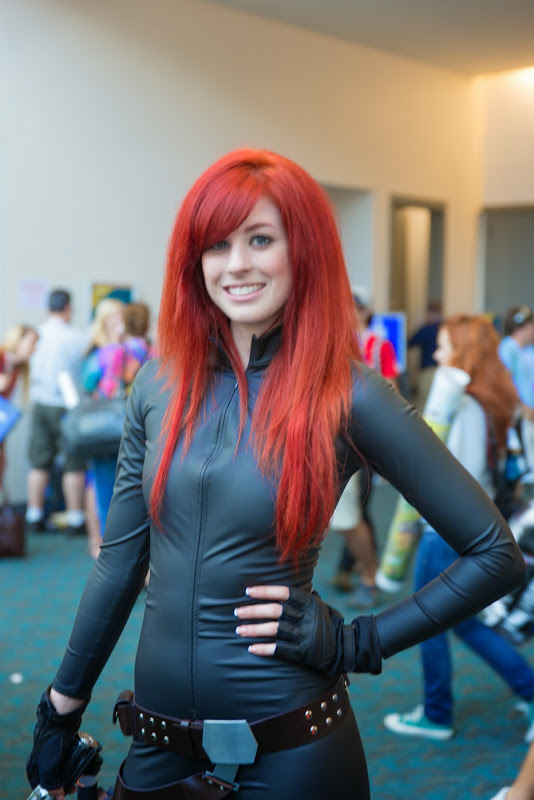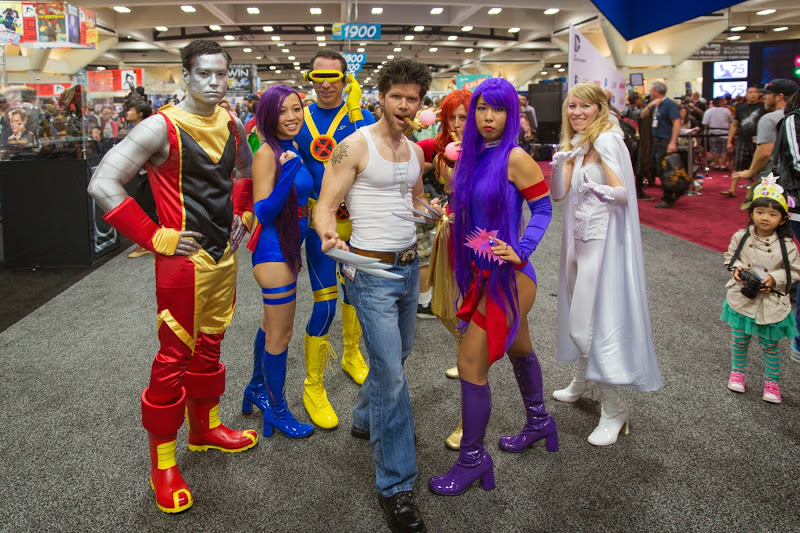 Some pictures from panels: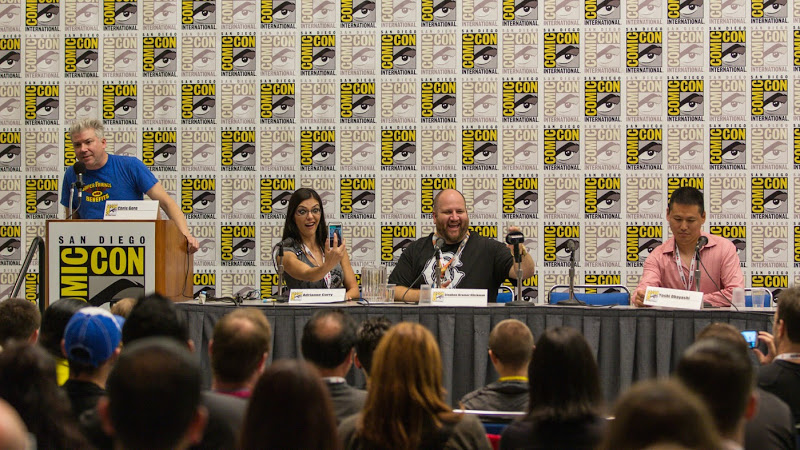 Jim Lee doing some live sketches and giving them away!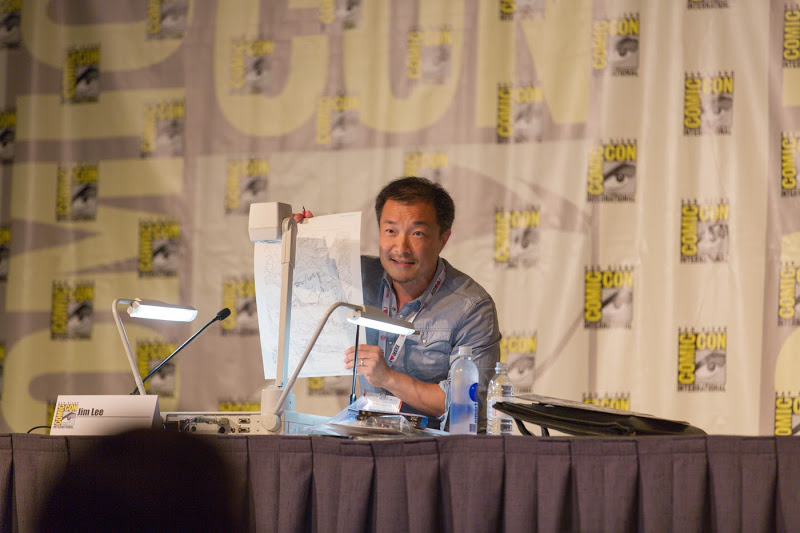 Neil Gaiman on Sandman's 25th Anniversary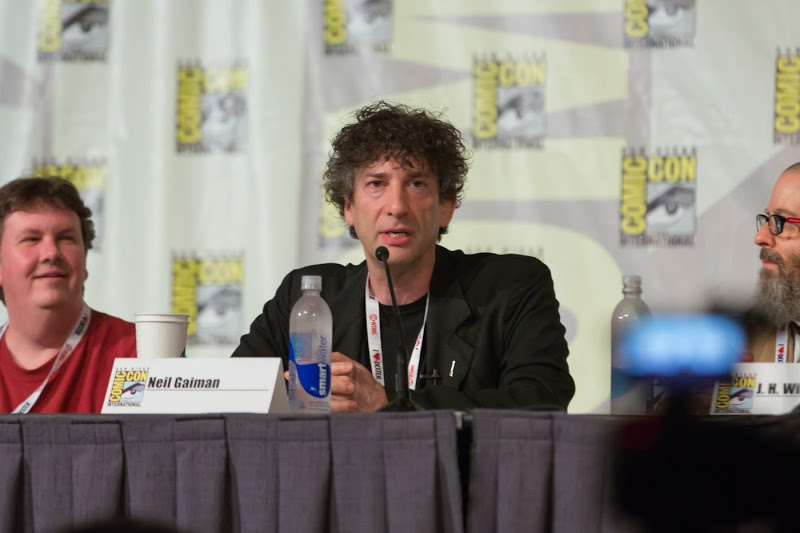 Some Thoughts
What I loved about this con was the amount of participation by young fans (kids) and girls cosplaying. A bigger demographic outside the typical teen to 40+ year old guys are now in attendance. A lot of families went together too. I also saw kids going up to the microphone to ask questions at comic panels! There's probably a greater percentage of kids that are more in tune with actual comics than adults at Comic Con now. This is great!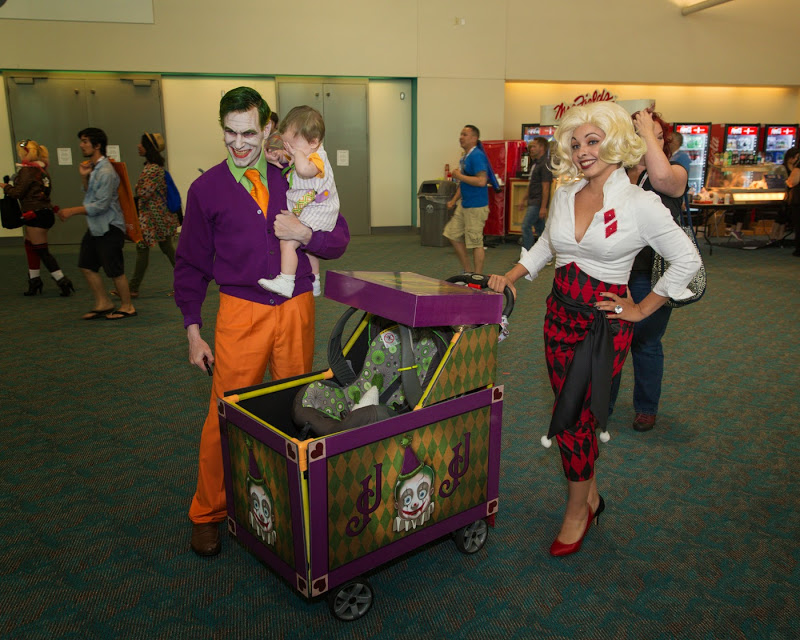 Also, too often at guy-oriented conventions, there are scantily-clad booth babes at every aisle. This year, there weren't so many. It does bother me if the message being sent to young girls that cosplaying means to only dress in some sexy bikini costume. Again, the feel of Comic-con is a bit more family friendly.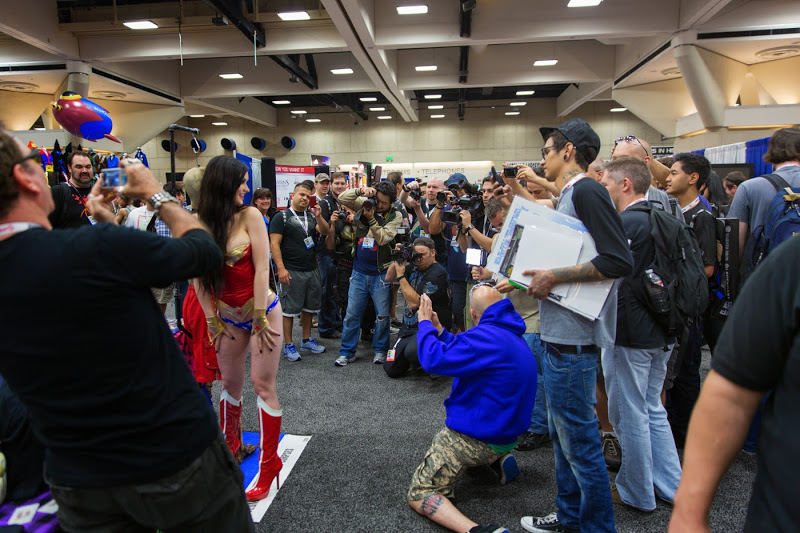 There's usually like 100,000+ people that go each year, and the exhibit floor is packed shoulder to shoulder. This year, the layout had a big improvement. They spaced out some of the bigger booths out so the traffic wouldn't be so heavy in certain areas. Granted, certain booths areas will always be crowded– the WB, Fox, Legendary Pictures, etc. So it definitely felt more balanced, and not every movie studio had a booth this year– which again, I think is good because the event is Comic-con, not Movie/Entertainment-con.
A few things I didn't like and can see room for improvement is how they handle the big panels (Hall H and Ballroom 20). There are just too many people that want to get into these rooms. They don't empty out the room after a panel– which I agree with, but to actually get in requires sleeping in line overnight or even getting in line at 6 or 7 am! You just have to be hardcore about getting into these big rooms. This has been a trend for a while now, maybe it's time to consider getting a bigger venue that can accommodate more people? Or maybe consider selling tickets to these panels?
As much as I love taking pictures of cosplayers at Comic-con, I felt this year was somewhat of a disappointment. The costumes were just okay overall– at least from what I saw in person. There were some good costumes there, judging from other pictures found on the Internet, but I think I may have missed a lot of them because I was in more panels this year and didn't walk the floor as much. Or maybe it's because I go to Anime Expo, which is the convention that has the best cosplayers in my absolute honest opinion. AX is just amazing when it comes to cosplay.
Just like previous years, Comic-con is becoming less and less about actual comics, and more about big media/industry with their large booths. As I heard, it costs like $200,000 for a certain comic publisher to get space on the floor! That seems very expensive considering very few people, percentage-wise, actually visit publisher booths. The big movie and entertainment booths get the most visitors from what I see.
I do plan on going next year again. I hope to one day get into Hall H and witness a big announcement in person. This event gets bigger every year, but I have to wonder if and when it will get too big where parts or communities will start their own specialized event. In a way, it already has since there are other comic conventions in the Southern California region taking place already– Wondercon, Comikaze Expo, SoCal Comic Con, Long Beach Comic Con, etc. So in a way, unless it's comic-related, I'd rather it not be at Comic-Con.
See also