The Canon 5D Mark 3 was announced yesterday.
I've been looking to get a full-frame DSLR for a while now. Last year I was thinking of getting the Canon 5D Mark 2 (M2), but settled for the Canon 60D because of price and I'd rather wait for the M3. Hopefully the M2 will drop in price slightly once the M3 officially comes out.
The price of the M3 is $3500. That's body only, no kit lens. Ouch. It's $1000 more than what the M2 body is priced at currently. As I've read, Canon will continue to manufacture the M2, which I think is good news, as it's still a great camera.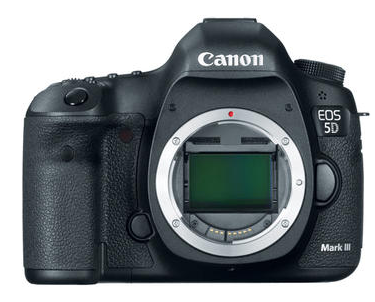 You can pre-order the Canon 5D Mark 3 (body only) or the Canon 5D Mark 3 with 24-105mm f/4 L lens now.
What I look forward to the most about the M3 are the following:
built-in HDR feature
6fps
Improved AF system from M2
Support for SD and CF cards
Better weather sealing than my current 60D
Full-frame, of course
The Canon 24-70 f/2.8 II L lens is available for pre-order at B&H, currently priced at $2300. Another ouch. Besides what I read are improvements to it's predecessor, I like how it has an 82mm filter size. The exact size of my Canon 16-35mm f/2.8 L lens! Still though, I wish the new 24-70 would have IS built in. I think that would have made the price much more compelling.
So am I going to get the Canon 5D Mark 3?
I'm still undecided for now. It would be great to get the M2, since it's cheaper, but I don't like how it has only CF support– no SD card. Having an SDHC slot is important to my workflow, as my Macbook Pro has a slot for that. I'd rather not buy a card reader to lug around.
I'm also much more interested in investing in a more flexible lens such as the 24-70 II than buying a new camera body. We'll see.
See also