Just got back from watching a special advanced screening of Jiro Dreams of Sushi at the Landmark. Special thanks to Aisha and Foodspotting for putting me on the list!
The documentary is wonderful! Besides the very appealing video of sushi on the big screen, there is quite a story of Jiro Ono and his sushi restaurant, Sukiyabashi Jiro. There certainly is craftsmanship and art to making sushi– which Jiro has dedicated his life to.
What was really nice about this showing was that David Gelb was there! He stayed after the screening to answer questions. He shared that he started filming with a DSLR, the Canon 1D Mark IV, before bumping it up to a Red One.
When asked what his favorite sushi restaurant is in LA, he said it was Sushi Nozawa, which as it turns out will be closing down on February 29.
The movie will be out in the US on March 9, 2012. I recommend everyone check it out!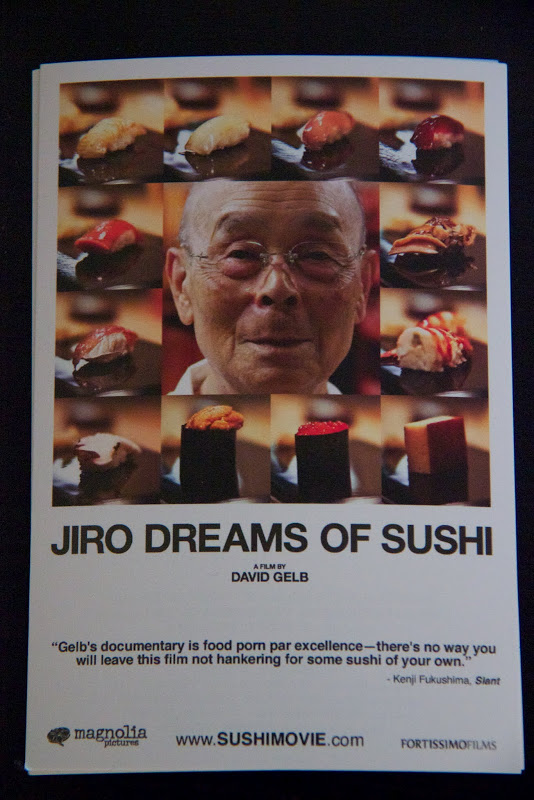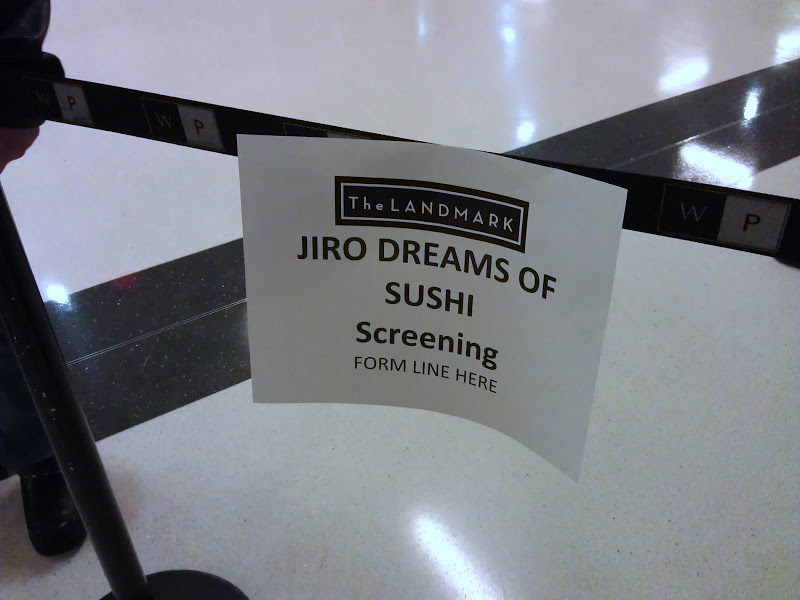 Please check out my food blog: Foodishappiness.com. I also tweet at @foodishappiness.
See also