As a foodie and photography enthusiast, I found Food Photography: From Snapshots to Great Shots to be a good read, mostly. Although, I did find myself skimming the later chapters as they deal with post-processing using Adobe Photoshop.
The first three chapters on fundamentals, equipment, and lighting I thought were the best for foodies interested in improving their skills as a photographer. The chapter on framing and composition is good too. These chapters I think are the best chapters to read for foodies looking to improve their skill on taking pictures of food.
The rest of the book talks about styling/props and the post-processing, which may be a bit much for those not interested in doing studio-like setups. To be honest, when I take pictures of food, I don't cook it myself, I don't have a setup in place, and most importantly– I plan on eating the food I take a picture of!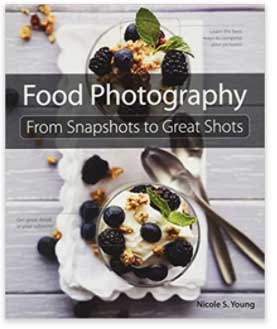 I do have a food blog over at Foodishappiness.com. Please check it out!
See also