Over the weekend I attended and volunteered at SoCal Code Camp at California State University Fullerton. I had an awesome time, attended quite a few sessions, learned a lot, and met quite a few good people.
Below are some of the pictures. Full set of pictures can be found here.
Pictures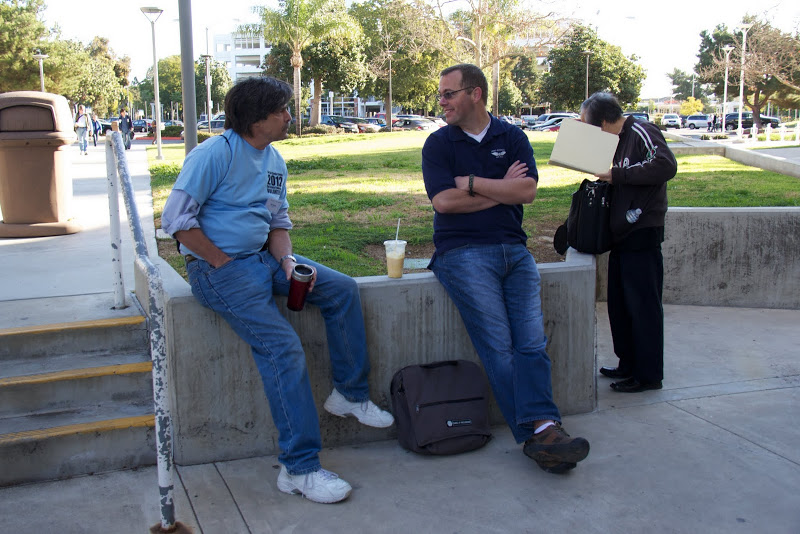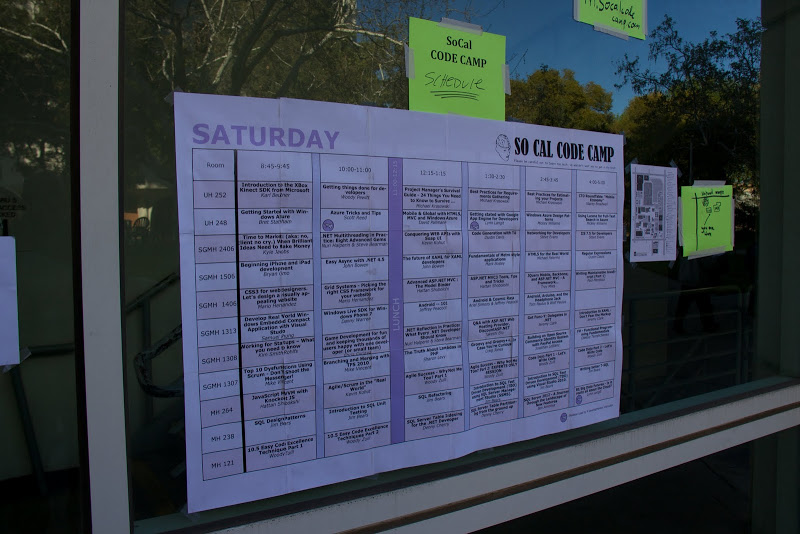 Mario Harnandez presenting CSS3 for Web Designers- Let's Design a Visually Appealing Website and Grid Systems - Picking the Right CSS Framework for Your Website.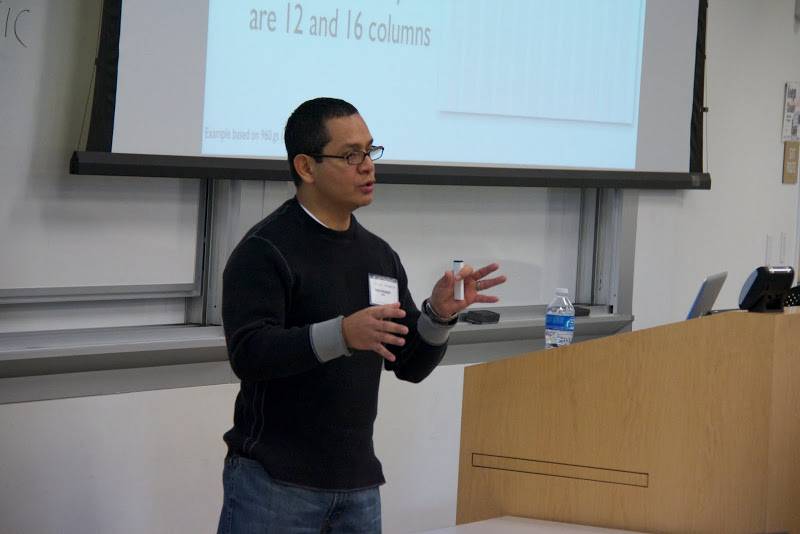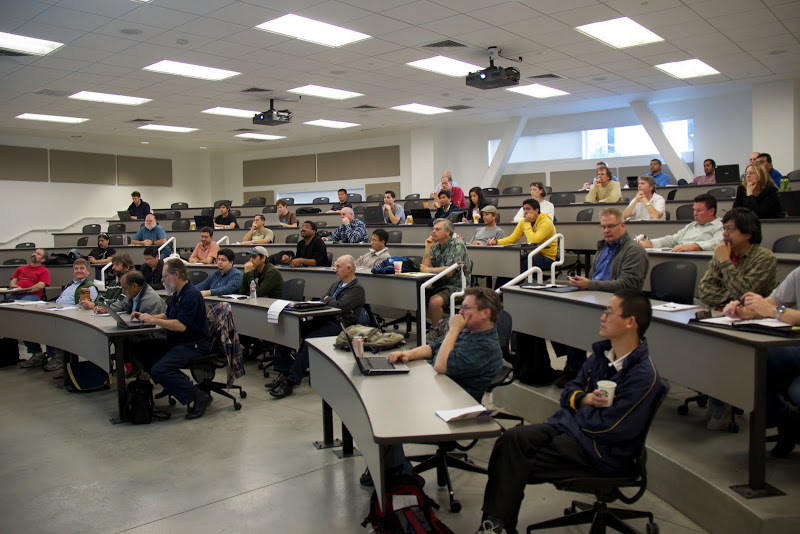 Kim Smith-Rohlfs presenting Working For Startups- What You Need to Know.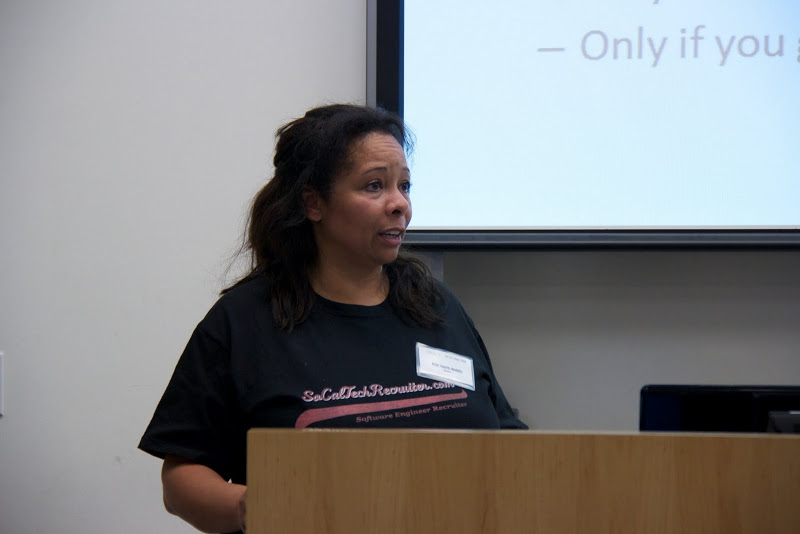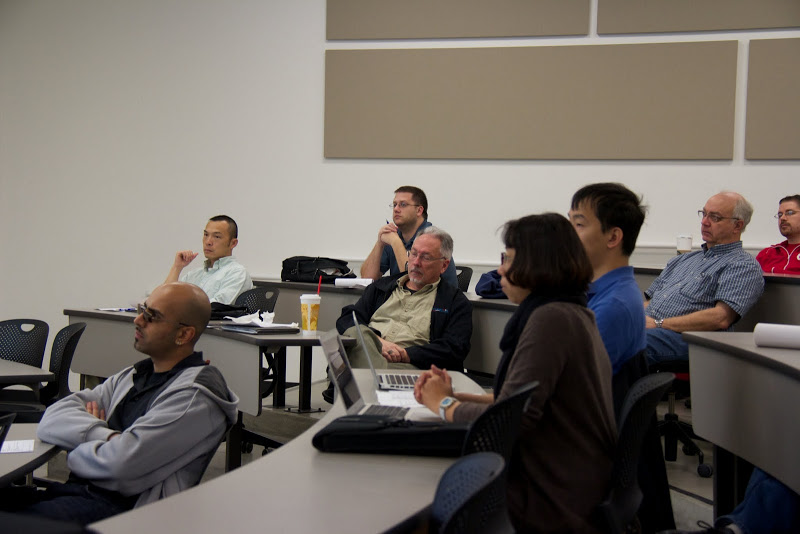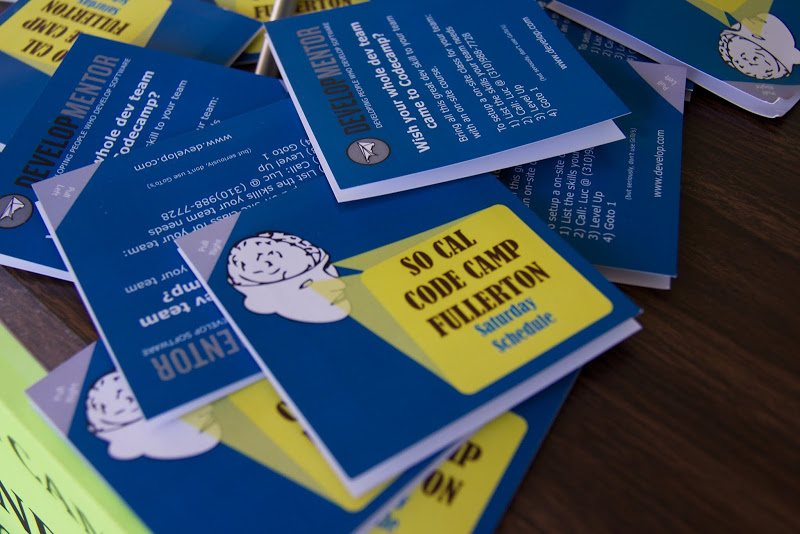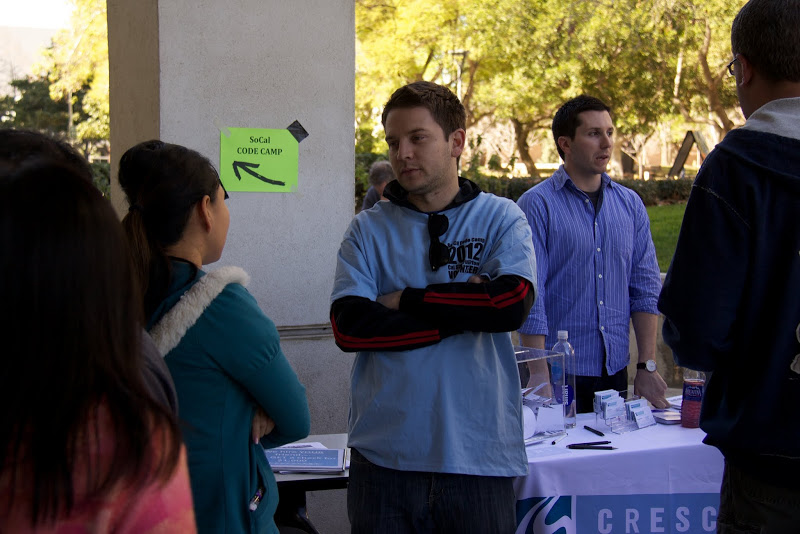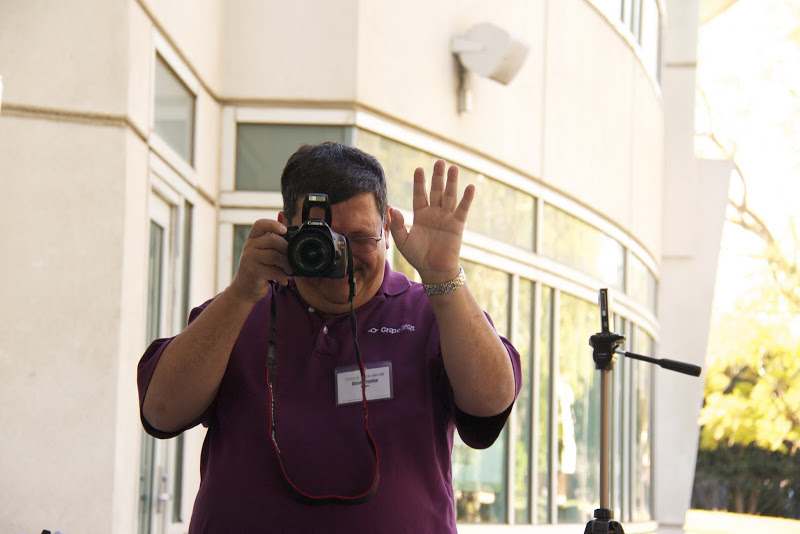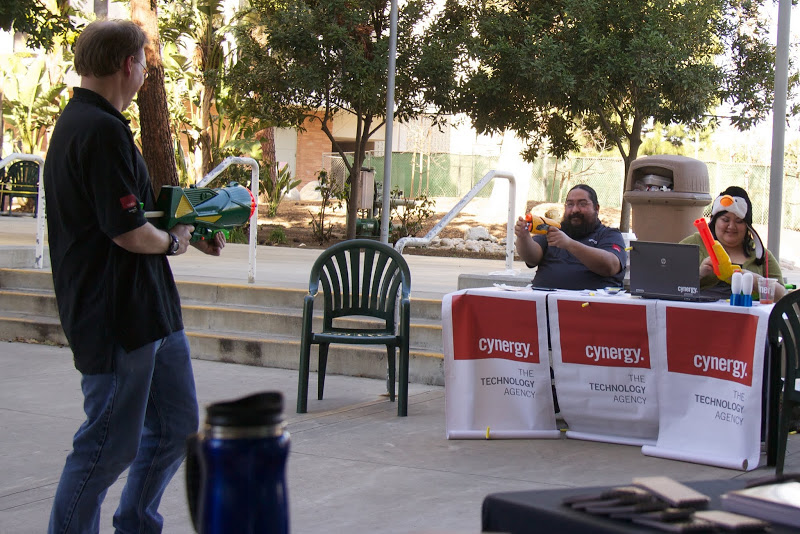 Lynn Langit presenting BI/Big Data Futures - Is it really all about the Cloud?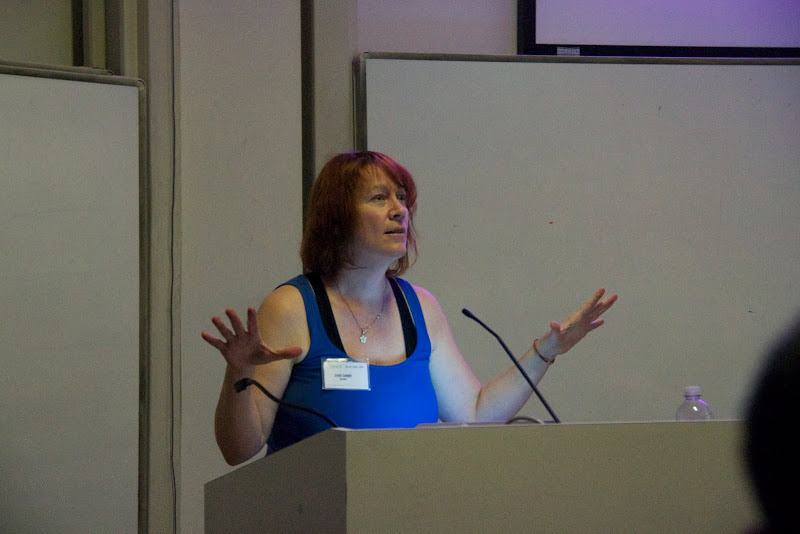 Geek Dinner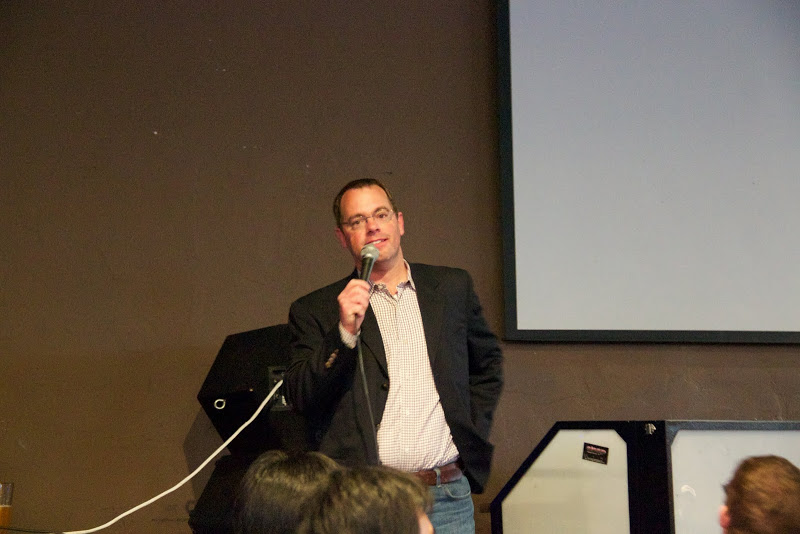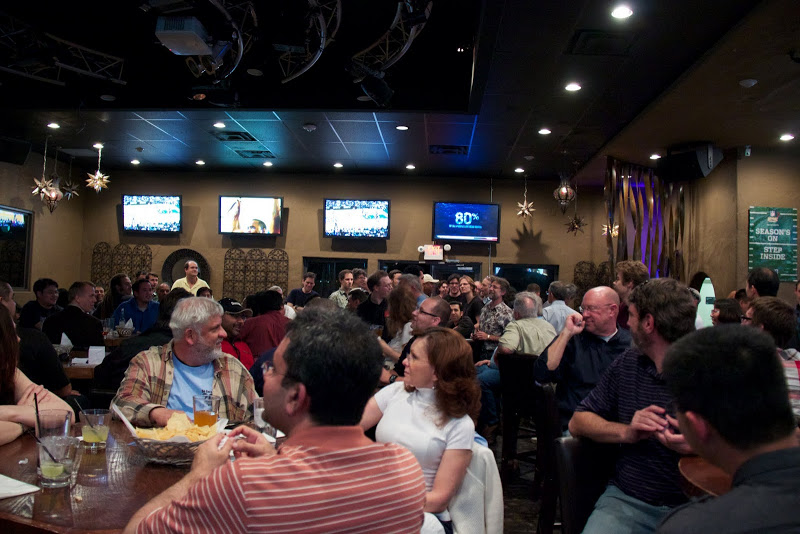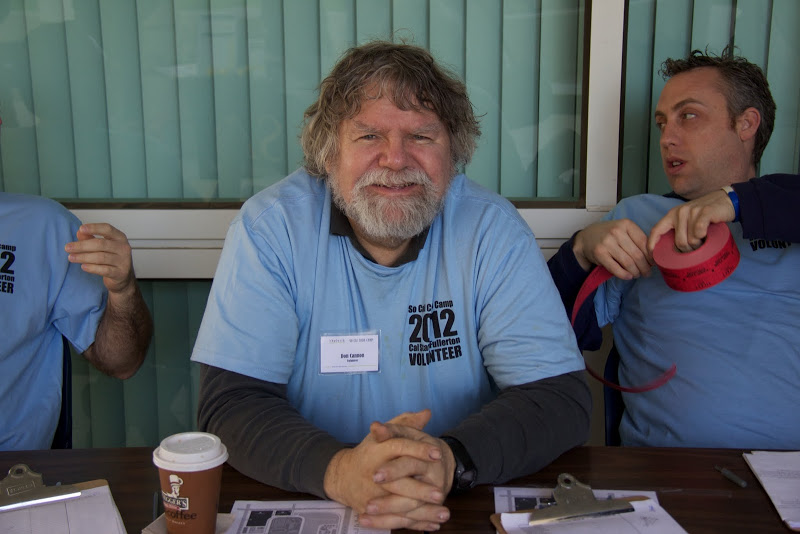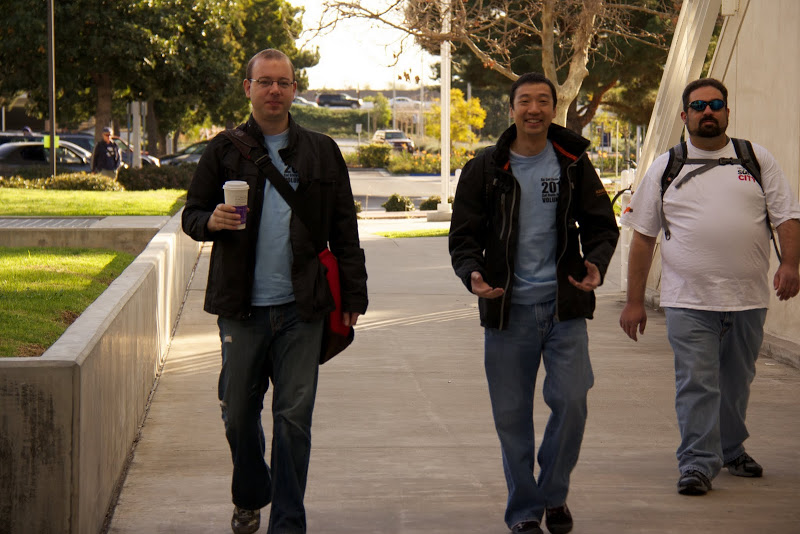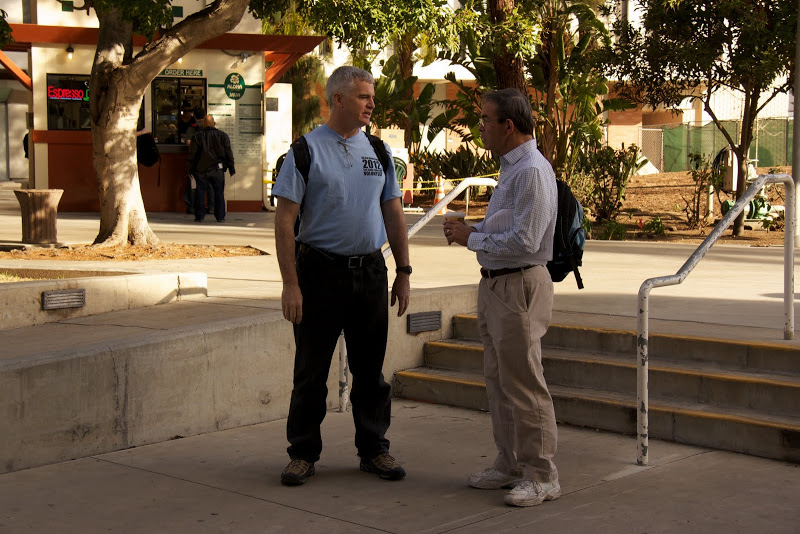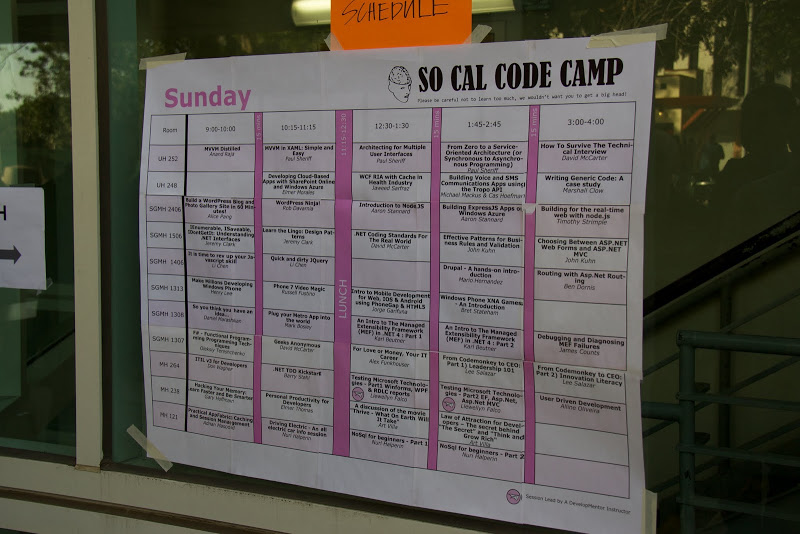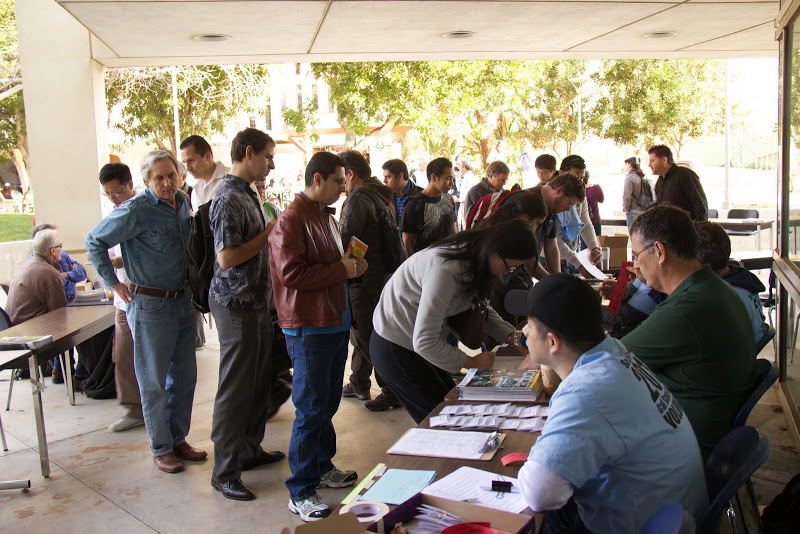 Li Chen presenting It is Time to Rev Up your Javascript Skill.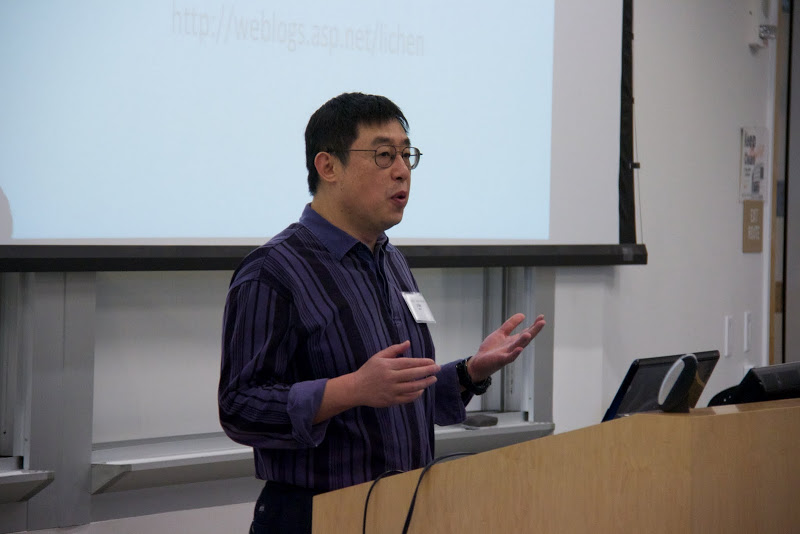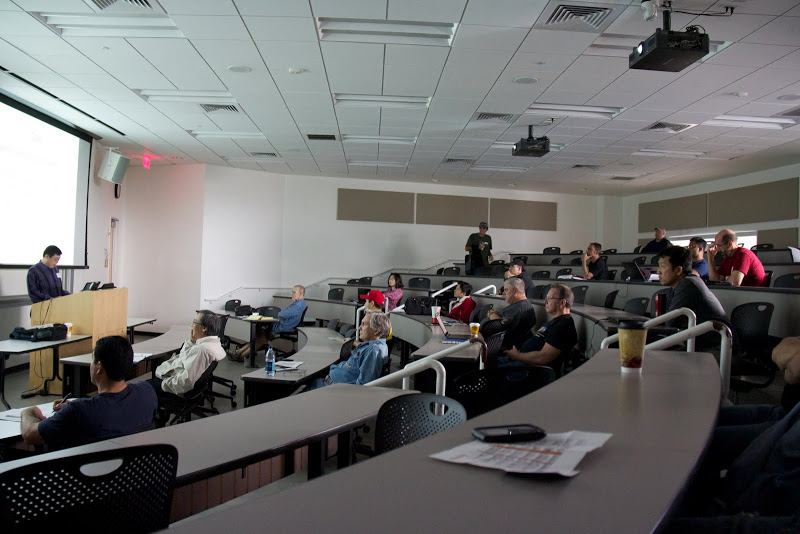 Nuri Halperin presenting Driving Electric - An all Electric Car Info Session and NoSQL for Beginners parts 1 and 2.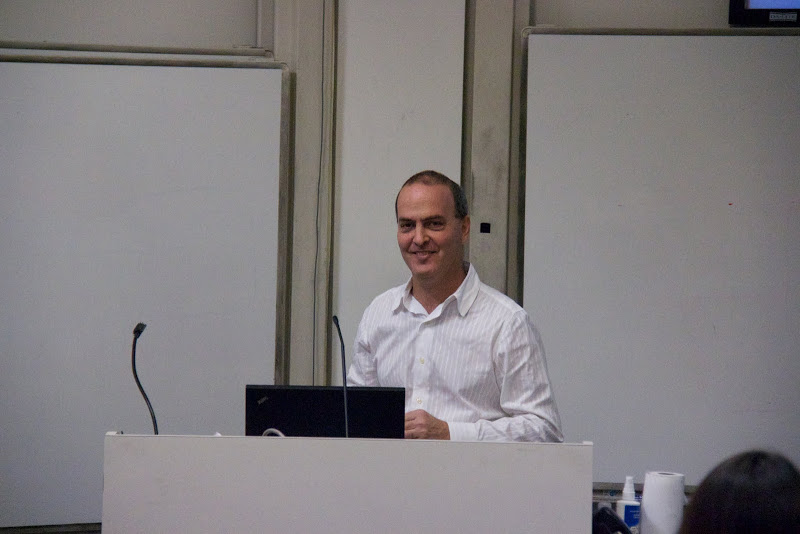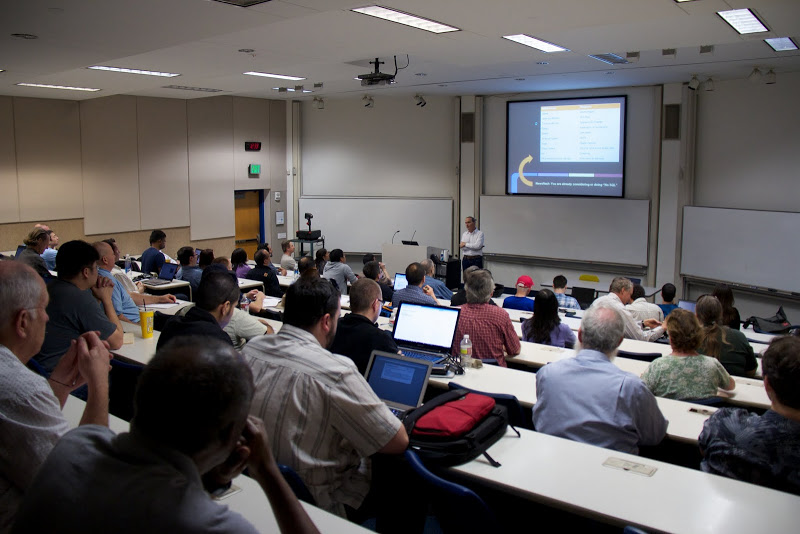 David McCarter presenting How to Survive the Technical Interview.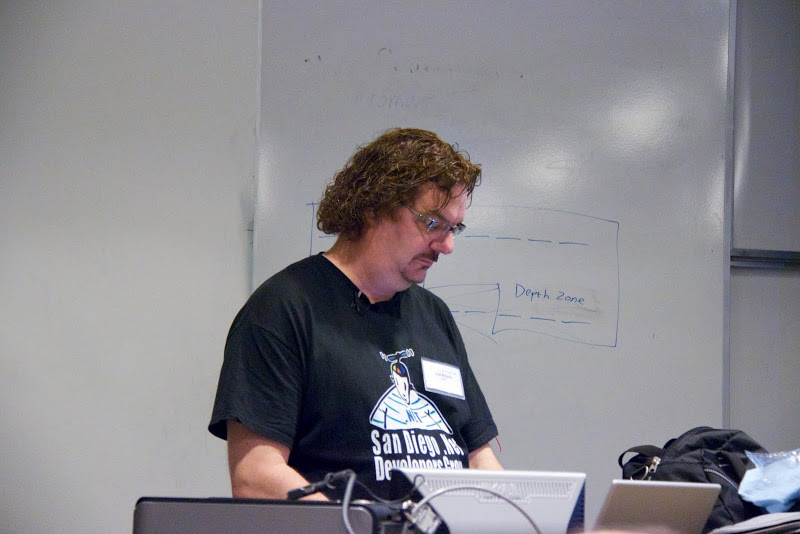 Raffle schwag to be given out at the end of the day.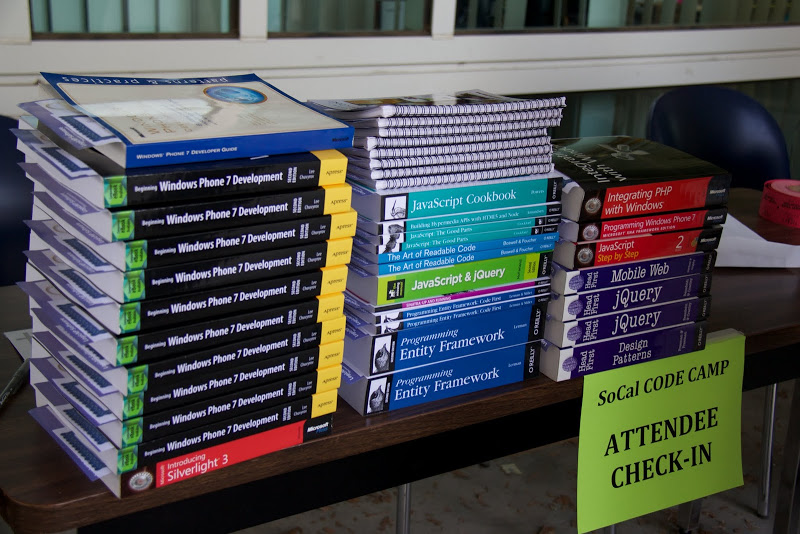 Everyone gathering around for the raffle drawings.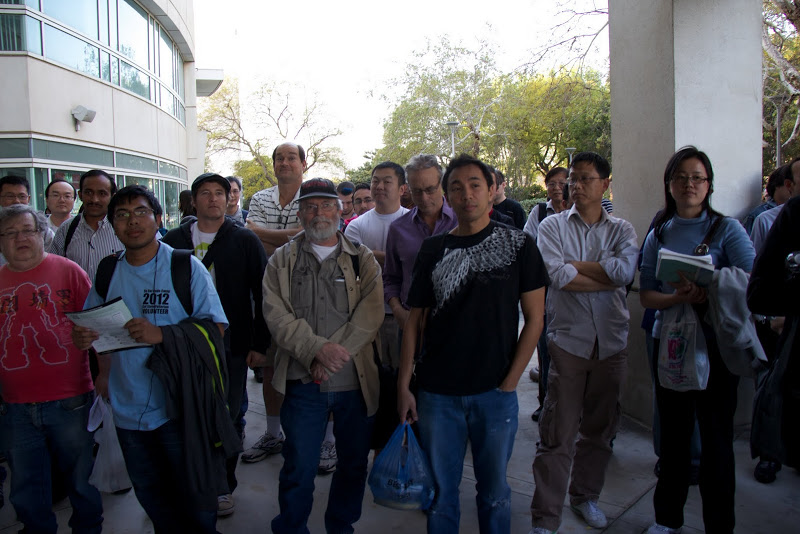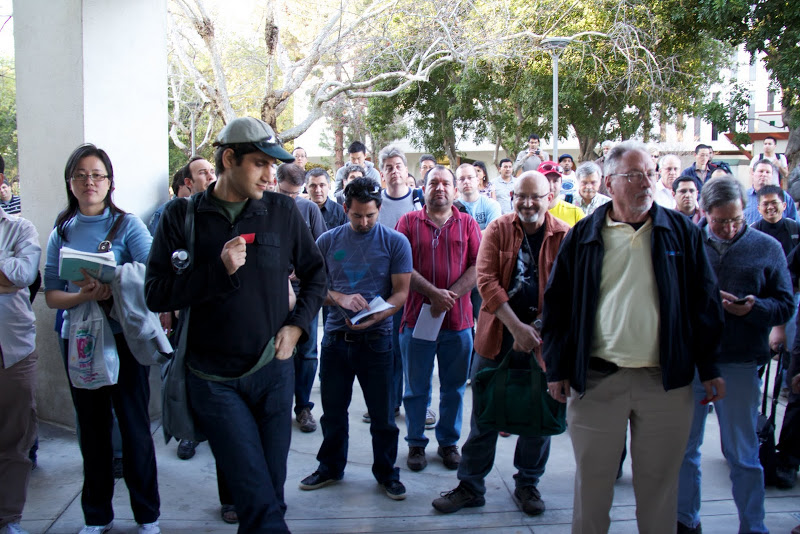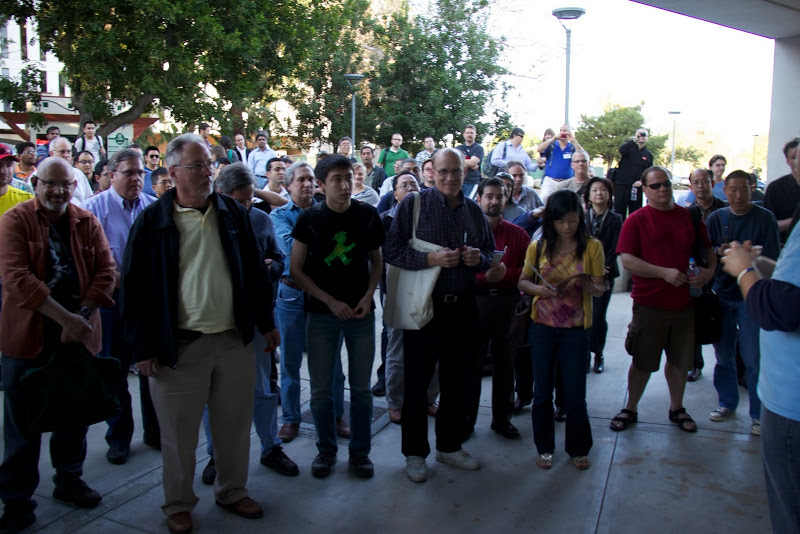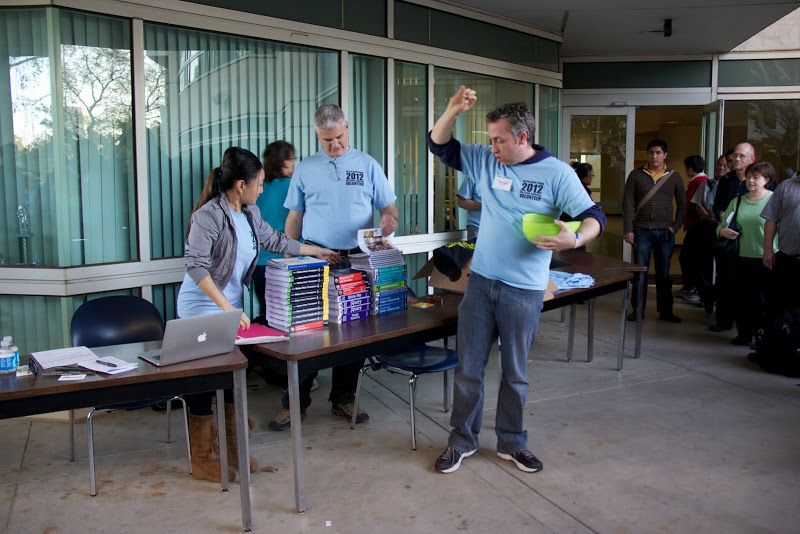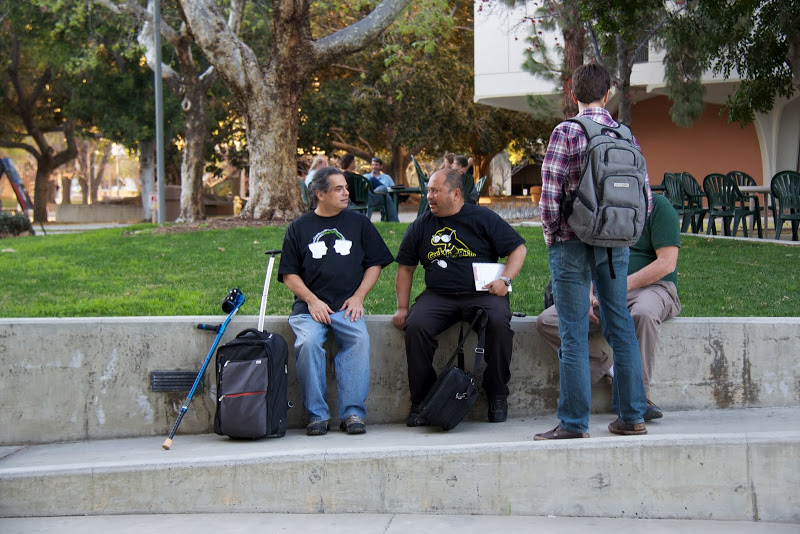 Volunteers!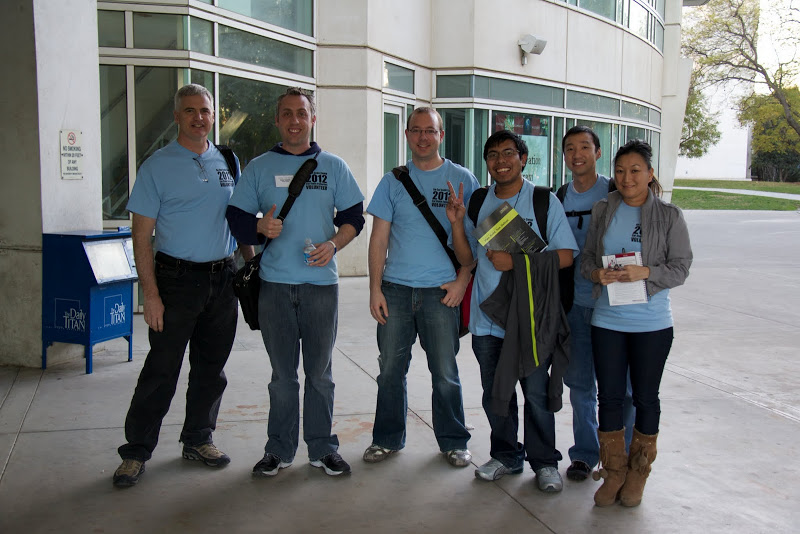 See also