Last night went to the LA Ruby/Rails Meetup hosted at AT&T Interactive. There were two presentations followed by three lightning talks.
Using Ruby with R by Sean Marcia
Rack Middleware as a General Purpose Abstraction by John Bender
Some of the pictures I took are posted below. You can view the picture dump from all pictures I took here
As a reminder: LA RubyConf is coming up February 2-4, 2012.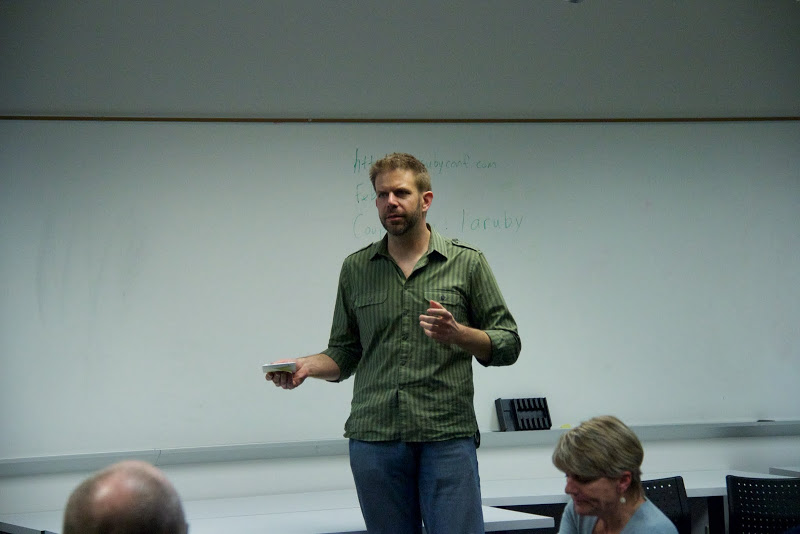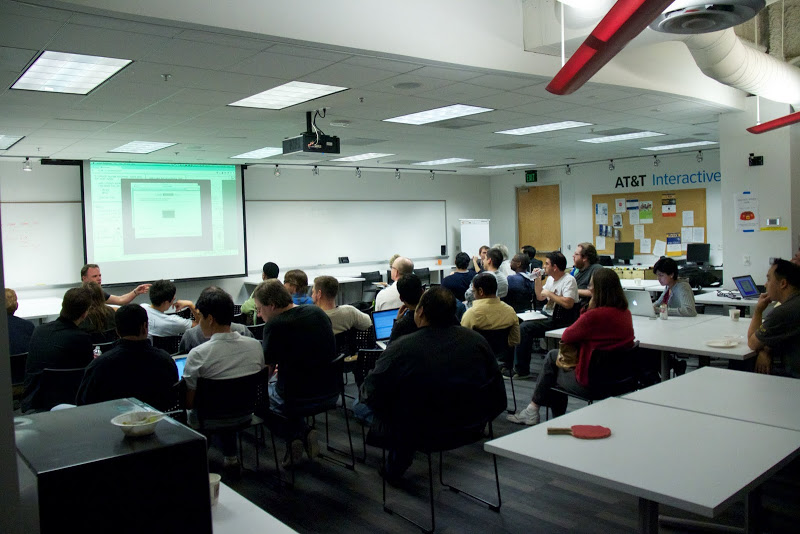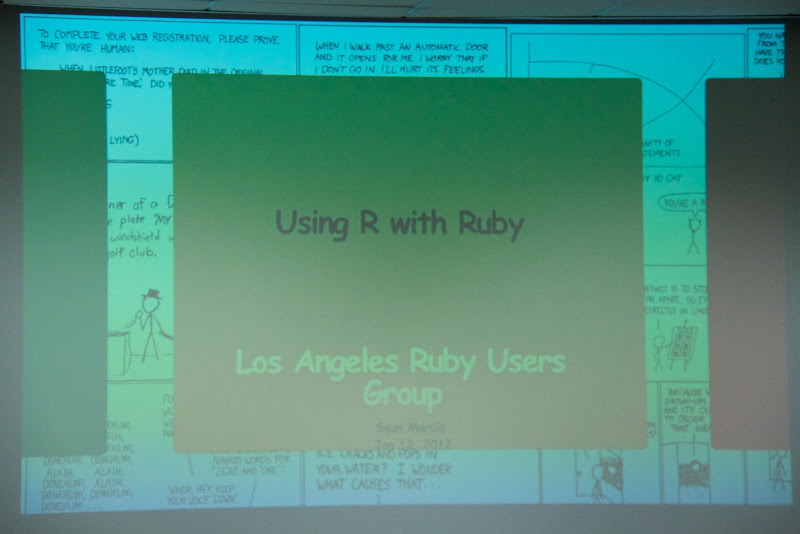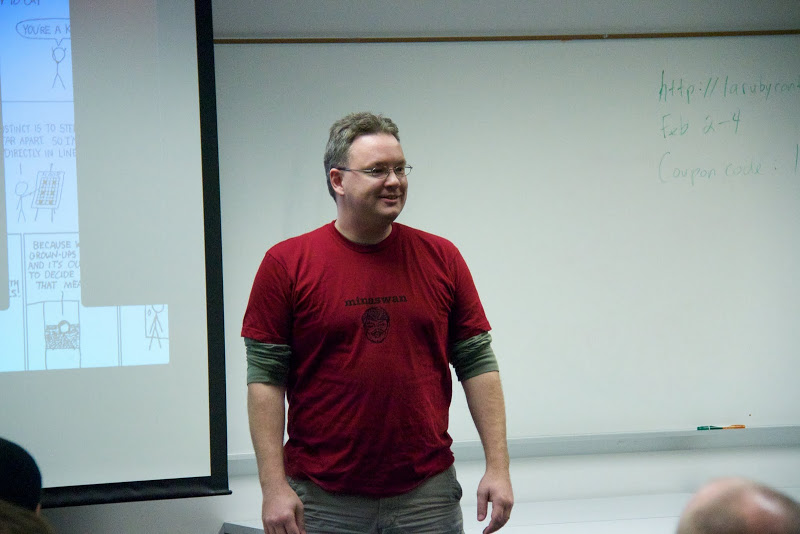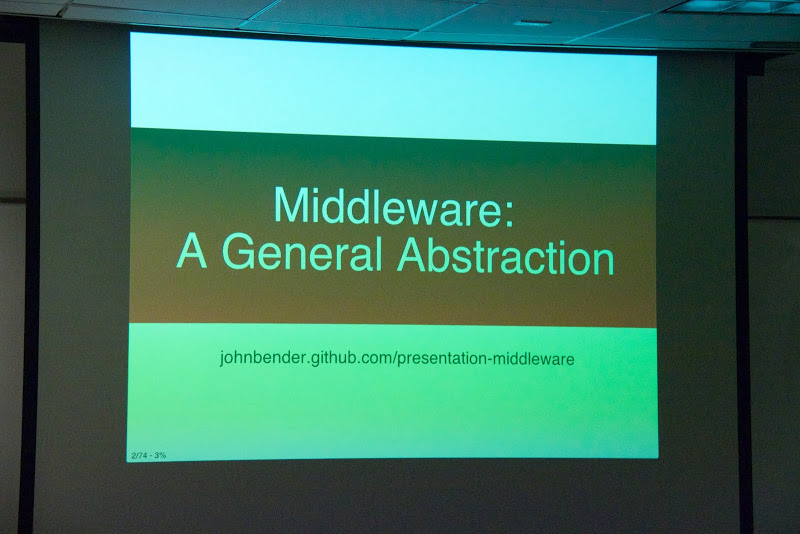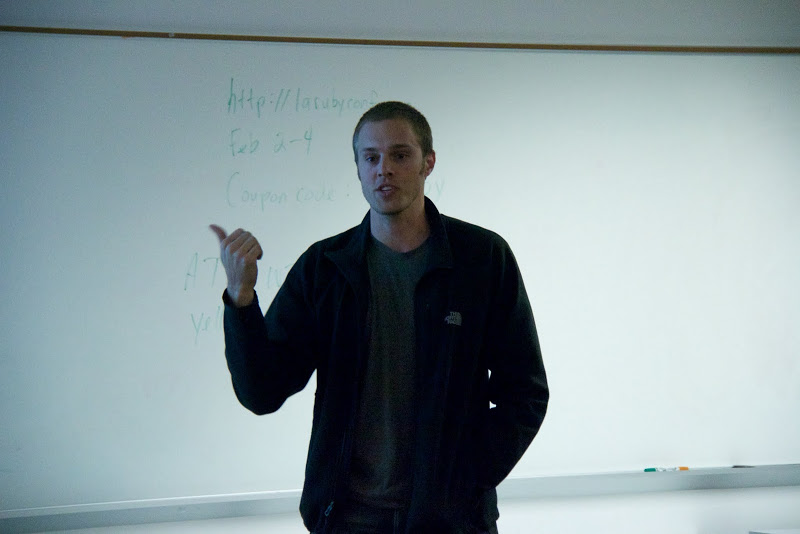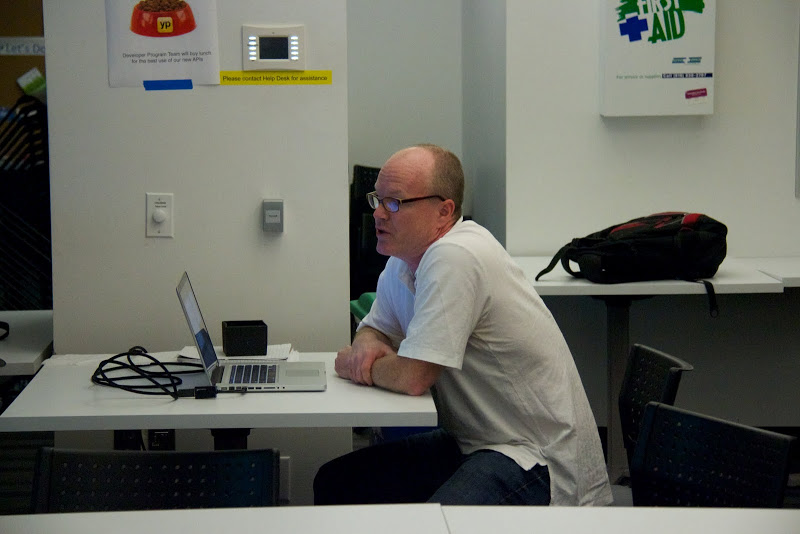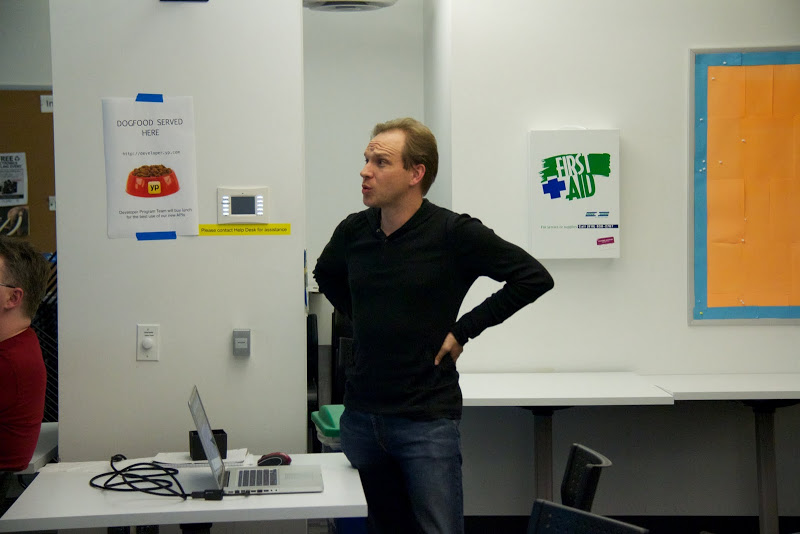 See also