A few years ago I envisioned a world where computers would return back to acting more like terminal PCs connected to a mainframe. A world where accessing files/applications locally would be a thing of the past. In a way, that's what Cloud Computing seems to be about. A user can be on any computer (albeit a PC, a Mac, or a Linux box), all that is required is Internet connection and a web browser, and the user can run most of his/her computing needs.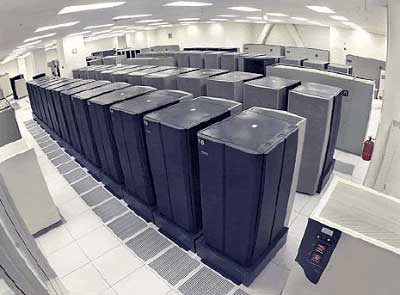 I think it's interesting that applications these days are almost synonymous with web applications than with the original desktop application. I wanted to share some of my favorite online applications with everyone, and encourage you to also tap into the cloud.
Email and RSS feeds
I'm relying less on using Microsoft Outlook and/or Mozilla Thunderbird to collect my email and RSS feeds. I utilize both Gmail and Google Reader for all that now. I can read/add/search for anything on either my home PC, laptop, or work PC.
Bookmarking
One of the main reasons I wrote my own blog application back in 1999/2000 was because I wanted a way to bookmark interesting websites. I hated that I could bookmark a website on one computer, but I wouldn't be able to get at it from another PC. A classmate originally wrote it in Perl, but I translated it to PHP. Here is the link.
Delicious does a fantastic job of this. Good job Yahoo on acquiring them in 2005! As far as I know, this was the first site that I started to tag with.
Pictures, Videos, and Instant Messaging
Picasa is my favorite site to store all my picture albums. YouTube isn't so much a greta place to store videos, as it is to share them. But more or less becoming the same thing. Meebo is pretty nice in how it collects all the IM services in one place. Although, honestly, I'm still a big user of the Digsby desktop application.
Office Suite
I can't say I write my word docs or excel spreadsheets online yet. I know there's Google Docs, but I haven't really caught onto that just yet. I'm just really more of a Blogger.
See also